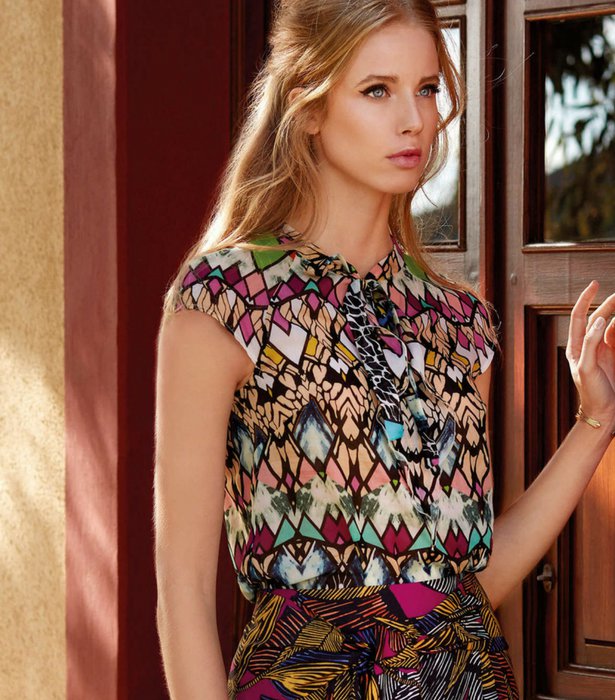 ShareThis
Cap sleeves are a perfect addition to any top or dress. They are easy to sew and a great way to neatly finish off the armhole edge of your garment. Read on to see how you can use bias strips to neaten the lower edge…

Lay sleeve fronts on sleeve backs, right sides facing. Pin upper sleeve seams and stitch as pinned. At each seam, trim seam allowances to 7 mm (1/4 in) wide, neaten edges to­gether, and press allowances to one side.



Press allowance on lower sleeve edge to wrong side, turn half under, and stitch in place.



Lay sleeve fronts on front piece, right sides facing. Pin sleeves in place, matching lower sleeve edges to seam marks. Pin sleeve backs to back, matching lower sleeve edges to seam marks. Stitch sleeves in place.



Press each bias strip in half lengthwise, wrong side facing in. Trim allowances on armhole edges to 1 cm (3/8 in) wide. Pin each folded bias strip to armhole edge, right sides facing, matching open edges to edge of seam allowance and with ends of strip lying on sleeve. Stitch bias strips in place.



At each sleeve attachment seam, neaten edges of allowances together. On armhole edge, trim allowances and clip curves. Turn bias strip to in­side, press armhole, then press al­lowances of sleeve attachment seam away from sleeve. Topstitch 7 mm (1/4 in) from each armhole edge, stitching horizontally to lower edge of sleeve.



Finished! Try this technique out with our Flounce Blouse here from the 05/2017 issue. Or our Submarine Dress!