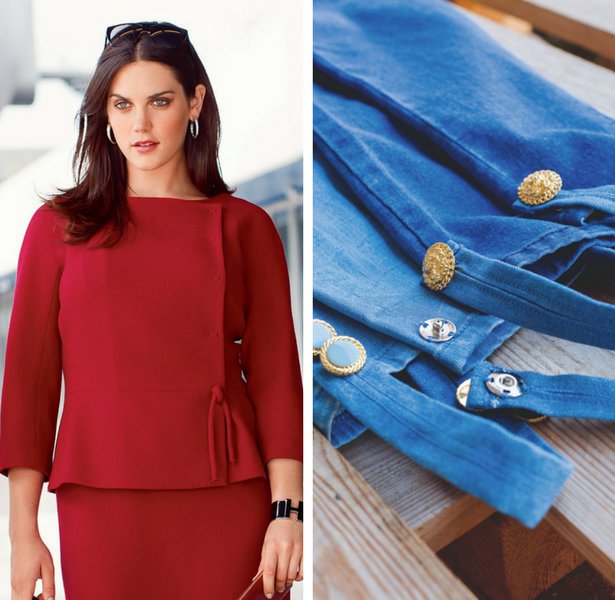 ShareThis
With hand sewn push snap buttons, edges can be closed invisibly from the outside. These are useful in many garments, such as jackets, blouses or vests. When attaching press snaps, the fabric should always be double and reinforced with interfacing. Read on to see how to attach…

Step 1: First, the sewing point is marked on the underside of the crossing. Then the push-button top is sewn over with over-stitches.



Step 2: Subsequently, the sewing point for the lower half of the push button is marked. For this purpose, the center of the upper half of the push button is rubbed with a tailor's chalk and pressed on the bottom step to determine the correct position of the other half. For fabrics, on which this chalk point is not visible, is pierced with a pin through the mandrel of the upper half of the push button in the sub-step.



Step 3: The hand-sewed push button is ready!



Here is a great DIY featuring push snap buttons that convert your jeans into stirrup pants! See how to here…


Here is an example of how hand sewn snap push buttons are sewn invisibly to close the edge of our Plus Size Tie Top!

Installing the push button in this way is easier, but you need a little more, in terms of a tool. In this way, snaps can be sewn without the need to incorporate a buttonhole – meaning riveted non-press buttons. These can either with the hammer …



… or with special pliers. The exact instructions are included with each package and these can be found at your local craft store.