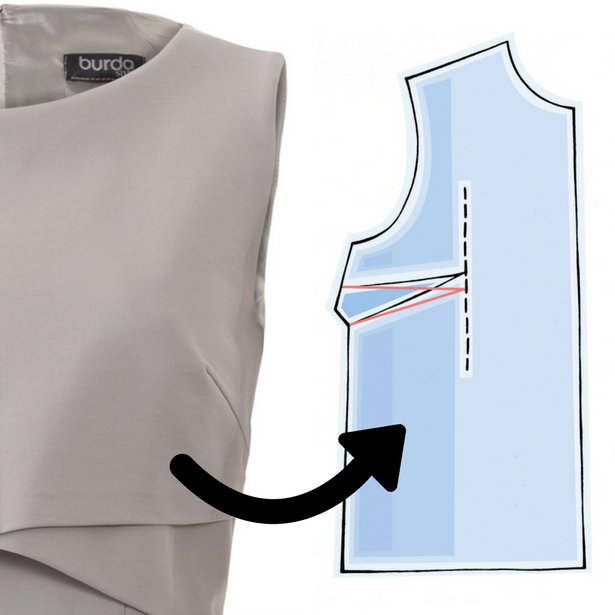 ShareThis
Are they too high or too low? Here you can learn how to move darts to the right position…
Oblique bust darts can be found in many women's tops of all kinds, from blouses to shirts to jackets or blazers. Wrong fitting breast darts can easily be moved to the right place with a little work seen below.

Draw an adjustment line (dashed line in illustration) through the point of the marked dart and parallel to the centre front. Mark the new bust point on the line, the needed amount above or below the point of the dart. Now draw the new dart, with lines parallel to the old dart.



Either raising or lowering the dart.



Or you can from the end points of the old dart to the marked new point If you don't want to move the entire dart location. The dart tip needs to point towards the fullest point of the bust.



To correct the line of the side seam at the new dart, glue a strip of paper under the edge of the pattern piece, pin the new dart closed, then draw the new side seam edge.



Cut the paper strip along this line and unfold the dart. Now you can use the pattern piece to cut the fabric piece.



The correct dart placement is key to a perfect fit and espeically looks good in patterns that are sewn in a light color fabric with no print. They almost become a design detail!