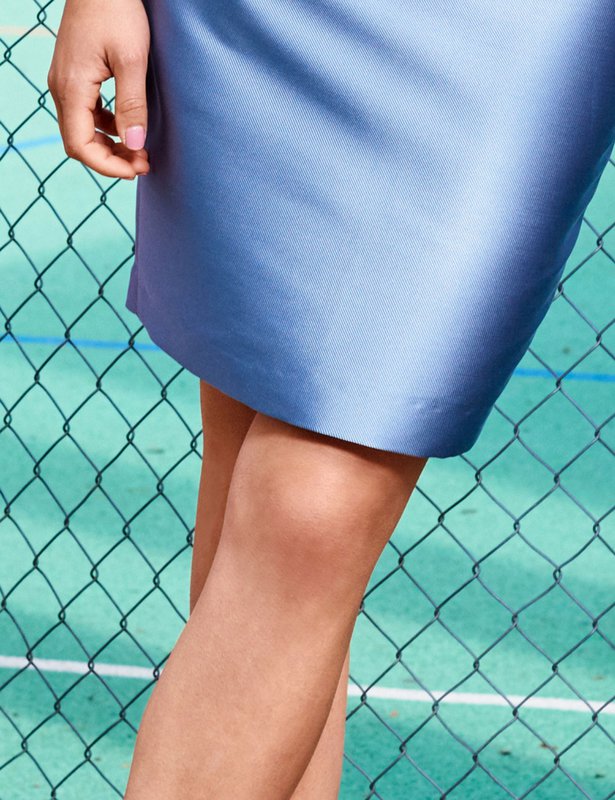 ShareThis
If no stitches are to be seen from the right, the hem is invisible and needs to be sewn in a way for the hem allowance to be secured to the wrong side without any visible stitches! Read on to see how you can achieve this by hand and machine…

The upper edge of the hem is folded about 1 cm outwards and sewn along this edge. To ensure that no stitches can be seen on the right side of the garment, only 1 to 2 fabric threads are included.



You can also do a slipstitch where the hem in folded up twice! Watch how to do above.



With the blind stitch function and corresponding machine foot, a hem seam can be sewn with the sewing machine. For this purpose, the hem seam is fixed 2 cm below the edge. The hem edge is folded and stitched on the hem. Care must be taken that only 1 to 2 fabric threads are covered by the garment. If necessary, the stitch length must be set higher and the thread tension should be loosened. A glance into the instructions of the sewing machine is advisable.



I did this hem finish for the tank I sewed for this post.



We love on this skirt pattern how the hem is finished invisibly! It really gives a pattern a couture finish.