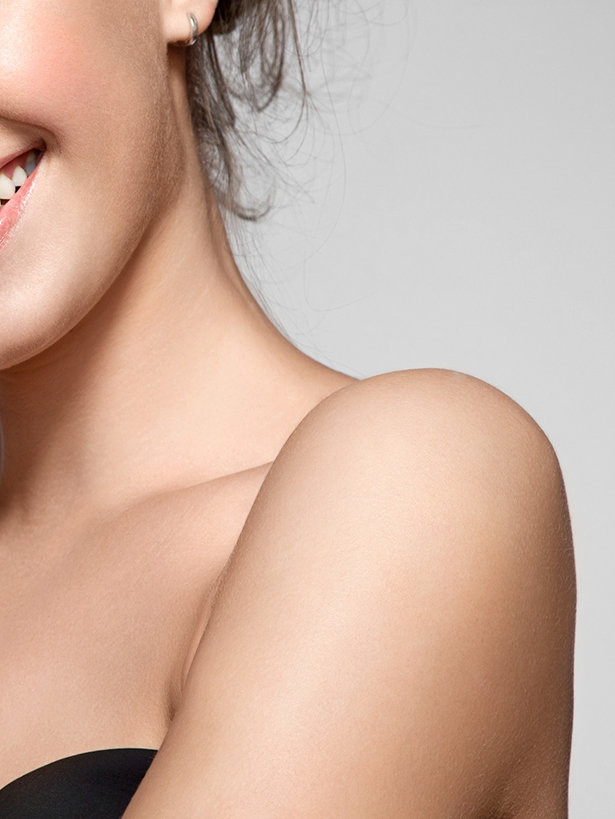 ShareThis
Jackets and coats can be compensated with shoulder pads… but with thin tops it is better to adjust the shoulder of the patterns. Read on to see how to do it!
Mark off the cut parts for the front and back a second time mirror-inverted and bring together the two parts, center to center. Half of the front and back, where the shoulder is deeper, must be shortened. This example shows the change for the left shoulder. After this change, the cut pieces are asymmetrical. When cutting, place these cut pieces on the right side of the fabric with the label side facing up.

Step 1: Draw a change line (dashed line) from the left side seam to the deepest curve of the right neckline in the pattern pieces.



Step 2: Cut the cut pieces on the line (front and back) from the side seam to close to the cut line.



Step 3: On the side seam push the incision edges about 1-2 cm over each other.



Step 4: After the change, the left side seam of the front and back must be the same length again. The small "steps" on the side seam are compensated (red lines).