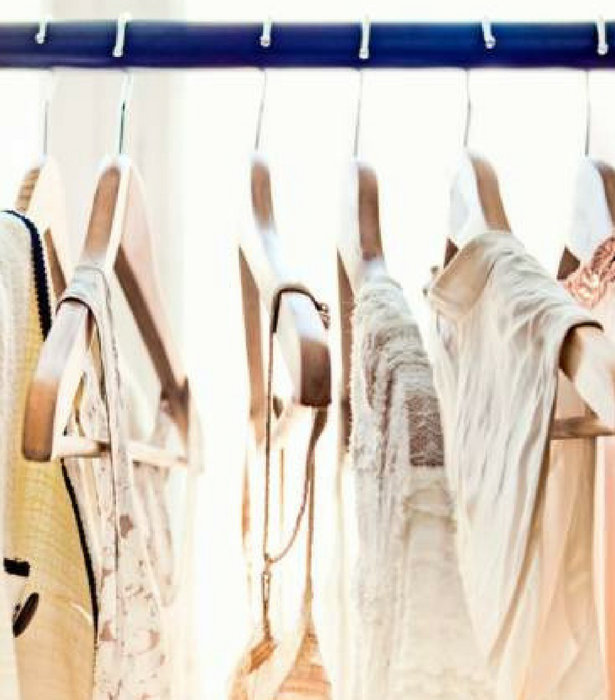 ShareThis
Cotton, the ideal summer fabric – It is created from the seed capsule of the cotton plant, it is resistant, skin-friendly and cooling. This natural fiber has become an integral part of our everyday life. Cotton can absorb up to 20 percent of its own weight in moisture without feeling wet, making it the ideal warm weather fabric.
With the small addition of elastane even makes cotton wrinkle-free, and also ensures the highest wearing comfort and a clean look. This is cotton sateen – a particularly elegant, slightly shiny, mercerized cotton. It can be bleached, dyed and washed (even at high temperatures).
Cut:
Wash cotton fabrics before cutting, because depending on the finishing of the cotton, it can shrink more or less. Also, fold the fabric in half lengthwise, right sides on the inside, and pin the edges together to avoid warping. Uni-cotton fabrics can be cut without direction, ie, the lower edges of the pattern pieces can point to the right or left edge of the fabric. For fabrics with one-sided pattern direction or line/print direction, ie, cotton velvet or directional prints, place the pattern pieces on the fabric so that the seam edges all point in the same direction.
Transfer Seam Lines:
Use copy tracing paper and tracing wheel previously tested on a scraps. For bright cottons, we recommend using the tracing paper in an off-white ad lines in contrasting colors can show through to the right side of the fabric. For coarsely woven cotton fabrics and knitwear, use the toothless smooth copy wheel.
Ironing:
Iron cotton with iron setting at 2 to 3 points, preferably slightly moistened (damp cloth) or with steam. Beware of cotton velours – so that the fine hairs are not pressed flat, use a soft pad (ie, molton or terry towel).
Interfacing:
For cotton fabrics that can be washed at 60 degrees or more, Vlieseline F 220 is the best choice, because this interfacing can withstand wash temperatures up to 90 degrees. For all other cotton fabrics use Vlieseline G 785 or H 180 and shirt collar H 200. See our interfacing guide here.
Sew:
As a rule of thumb: Finer cotton fabrics need a thin needle (thickness 70 or 80) and small stitches (about 2mm stitch length), coarser cotton fabrics are sewn with about 2.5 to 3mm stitch length and a thicker needle (size 80 or 90). For jeans use the particular jeans sewing machine needle, and then for stretchy knit fabrics, sew the seams with a flat zigzag stitch or a special stretch stitch.
Laundry:
Natural cottons can be washed up to 95 degrees, colored cottons up to 60 degrees and fine colored cottons up to 40 degrees in the machine, and use mild detergent without brightener.
Extra Tip:
After washing, iron cotton garments while they are still slightly damp, so they will become smoother faster. If you do not have time, put the items in a plastic bag and refrigerate. But no longer than two days, otherwise so-called "foxing" could arise.
Check out these below patterns that were sewn in cottons:

top left: Pocket Blouse; top right: Girl's Tent Dress; bottom left: Pyjama Pants; bottom right: Boho Blouse.