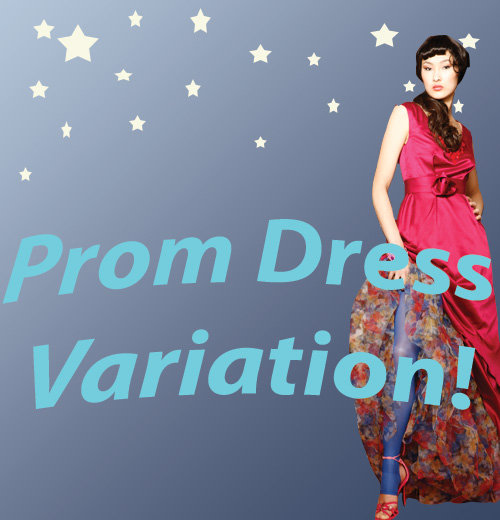 ShareThis
Hi Everyone!
Well it's that time of the year again; over the next couple of months those of you in high school have many a momentous occasion arising. All eyes will be on you from prom to graduation, flash bulbs will be flying every which way, are you ready for it? If not, we have great news for you and anyone who needs a dress for a special occasion. The BurdaStyle team decided that since we know how incredibly talented and fun you all are, that you would appreciate a dress that spoke of your elegance as well.
Just in time for prom and graduation, and because it's always a good time for a fancy night out, we give you the Heidi Variation of the basic Heidi dress! For this variation, we did not make a pattern for the whole dress, because the pattern would be a LOT of printing and because there is so much room for personalization we wanted you to really have the freedom to play and make your own decisions. Instead, in the How-To we explain how to use the pattern pieces in the original PDF and the variation PDF to design your own perfect dream dress. Just picture yourself twirling away the night in this floor length gown! It is sure to impress everyone as soon as you walk through the door and when they find out that you made it, forget about it! There is nothing more incredible than a dress that fits you perfectly; we hope this dress can do that for you. We are so excited to see what all of you do with this! We expect to see all of your amazing prom/graduation pictures!
Enjoy and congratulations!
The BurdaStyle Team