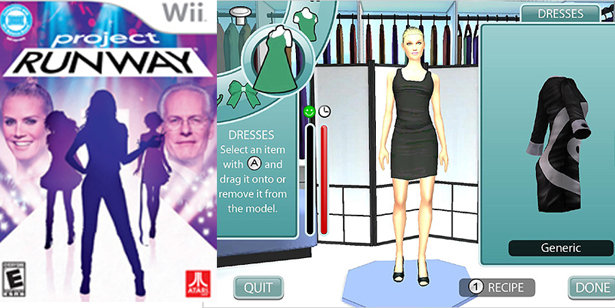 ShareThis
I have a confession to make. Not only am I addicted to sewing, but I'm a video game 'nerd' as well. So, imagine my surprise when I discovered that Project Runway has a game out for the Wii! Now, I don't have to daydream about Tim Gunn telling me to 'make it work', now I can have him virtually tell me.
Unfortunately, the game falls a bit flat. Instead of having the ability to get creative with designing your own garments and competing against other players, Tim tells you what to wear. While this is a recipe for success, it leaves very little to the imagination. I will admit, however, getting the opportunity to 'walk' the catwalk was a bit fun.
Had a chance to play Project Runway for yourself? What's your thoughts?