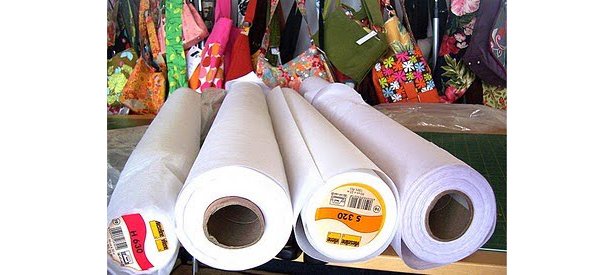 ShareThis
Readers, you know that saying that goes "the more you know, the more you realize you don't know"?
A while back, I was interfacing the collar and cuffs of a cotton shirt I was making, using a hot iron at a medium-low setting, no steam, and pressing for 10 seconds. (The way I'd always done it, which I'd learned…I can't remember where!) The results were not encouraging.
I was using a weft-weight (i.e., lightweight) woven interfacing I had bought where I buy all my interfacing – at Fashion Design Books, a bookstore serving Fashion Institute of Technology students, near where I live. It's a wonderful independent bookstore and they sell a wide selection of sewing notions there.
The problem with the fusible interfacing they sell however — and they sell many types — is that it is all pre-cut and unlabeled. It comes with no instructions, although some fusible interfacing is best fused dry, others need steam, etc. Or so I learned.
Slightly panicked with the results of my efforts at the ironing board, I immediately shot an email to a much more experienced sewing buddy, who confirmed my worst fears: Many types of interfacing require pre-shrinking, otherwise they will shrink on their own time when they are already fused to your fashion fabric, leaving bubbles, ripples, and various lumps and bumps resembling nothing so much as a bad case of prickly heat.
In all the sewing projects I've undertaken, I have only had this problem once before. In fact, I had been avoiding fusibles because I lacked confidence in my ability to fuse them effectively.
Thankfully I hadn't begun the actual construction of my shirt yet. After a whole lot more steam pressing, I decided that I would take all my fused pieces, soak them in warm water, let them dry (to allow them to shrink) and evaluate the results.
The inner and outer collar stands and collar pieces, which I had fused with the weft weight woven, looked OK: no lumps or bumps.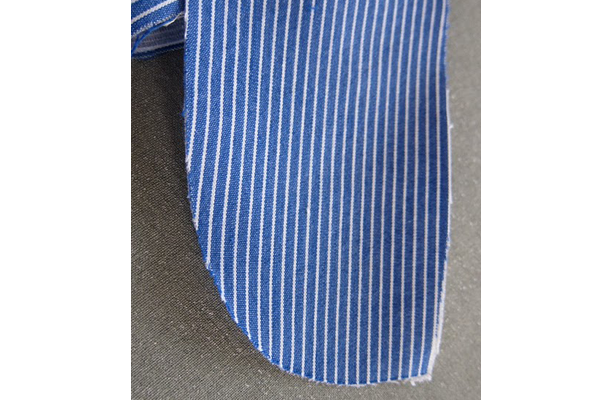 The cuffs, on which I had used a stiffer, more tightly woven fusible, looked like a stormy sea viewed from an airplane. This was interfacing I should have pre-shrunk. They had to be redone.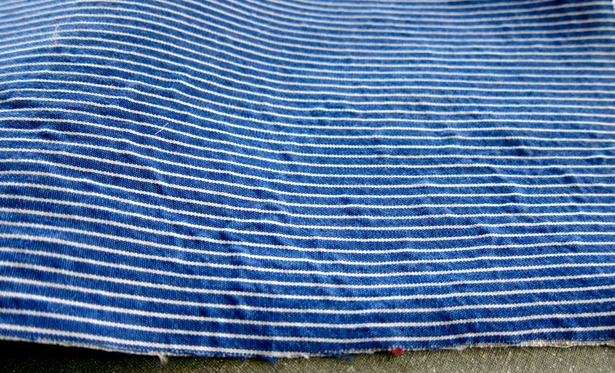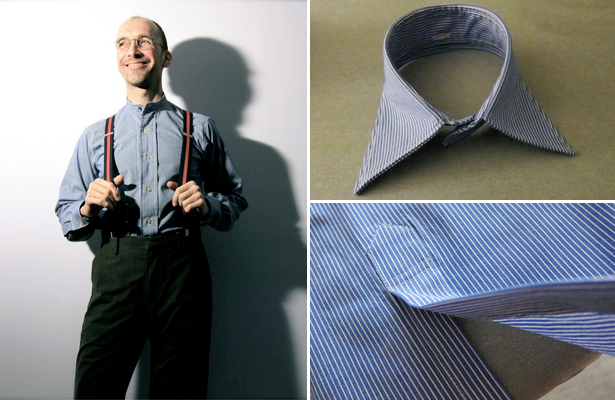 The finished shirt. See more photos here.
Readers, some questions regarding interfacing:
1. Do you use fusible interfacing and if so, what kind? Are you generally happy with the results?
2. Do you pre-shrink it and if so, how?
3. What advice would you give to a new sewer who has never used interfacing before? Should they skip fusibles altogether and use sew-in interfacing?
4. Would it be helpful to have a few tutorials specifically regarding different kinds of interfacing and how to use them?
Let us know!
~Peter
When native New Yorker Peter Lappin bought his first sewing machine two years ago to hem a pair of thrift store jeans, little did he know he was initiating a journey that would bring him fame and fortune. While awaiting his fortune he stays busy writing "the world's most popular men's sewing blog," Male Pattern Boldness, and now contributing to BurdaStyle.
"For more than twenty years I'd lived on the edge of the Garment District without even knowing what a seam ripper was. Now I rip daily!"