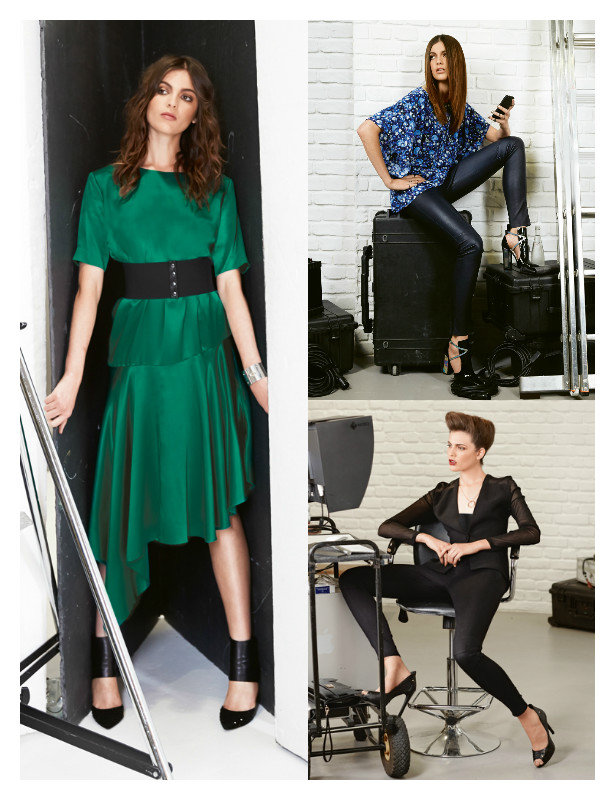 ShareThis
You'll be ready for your close up in any of these pretty, picturesque pieces! Loose silhouettes, flowing fabrics and eye-catching details make this the perfect collection for starting off the new year in style! These patterns are from the 01/2015 issue of Burda Style Magazine.
This stylish satin tunic is perfect for the office or an evening out. An attached scarf drapes along the chest, decorating the neckline, continues across the shoulders and falls loosely in the back.
You'll be able to sew this simple staple in no time! The top is made from a single piece of fabric folded over the shoulders and cut as one pattern piece. An elasticated waist shapes the top for a flattering fit.
This modern and fashionable jacket is a sure statement piece with sheer sleeves and sheer shoulder panels. The eye-catching deep V neckline is secured with a single button closure.
The fashion-forward features of this top make it a must-have winter style! Elbow-length sleeves and a square neckline frame the unique horizontal pleats going across the chest.
These pants are fast and easy to sew, with no zipper and fitted with an elastic waistband in the back. The legs taper towards the ankle for a sleek, classic look.
You're sure to turn heads in this enchanting satin dress, with a boxy silhouette, dropped waist and eye-catching asymmetrical hemline. A wide waistband cinches the waist for a stunning hourglass silhouette.
Love all these sewing patterns? Get them all here at a discount, and includes all 6 patterns!.
Happy Sewing!