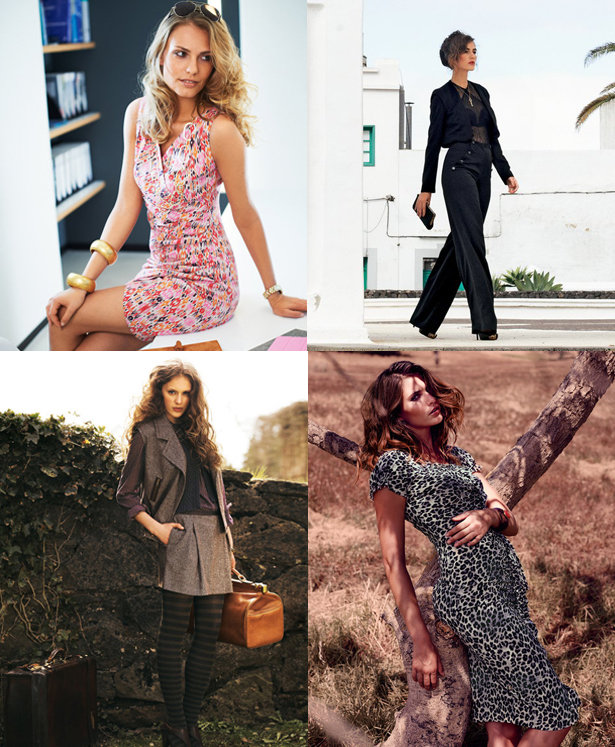 ShareThis
See how to choose patterns that flatter petite figures, style ill-fitting ready-to-wear, plus some of our favorite petite sewing patterns! You can nine petite sewing patterns in the BurdaStyle Best of: Petites Collection.
Ready-to-wear was not always the norm. Before the relaxed silhouettes of the sixties, even those who didn't sew had clothing altered to fit. Luckily, petite sewers aren't at the mercy of storebought clothes to fit perfectly. See our tips for tweaking ready-to-wear clothing without major alterations, and how to choose sewing patterns that work on petite figures.
Cropped Denim Jacket, Sergeant Jacket
Jackets
Go for shrunken styles. Hemlines that hit at or above your hipbone will be the most flattering, so look for cropped silhouettes and patterns with waist shaping. If you love the oversized boyfriend silhouette, consider pulling in the bulk with a belt.
Ready-to-wear Cheat: Push up the sleeves of your jacket to distract from too large shoulders. The improvised ruching will balance excess volume at the top. A skinny belt can totally change the look of a jacket when you don't have time for a full waist shaping alteration.
Mini Skirt, Inverse Pleated Mini Skirt
Portrait Neck Mini Dress, Pleated Petite Dress. Pleated Petite Dress is included in the BurdaStyle Best of: Petites Collection
Dresses and Skirts
Micro mini hemlines make your legs look longer. More skin = more leg length! Since you're smaller, you can pull off tinier pieces than ladies with more leg to show. Up to a point, the higher the better. When shopping for petite dresses, look for styles with a defined waist. Form fitting pieces don't dwarf your frame like A Line and trapese shapes.
You can get away with form-fitting silhouettes, so dare to bare!
high waisted Sailor Pants and Cropped Trousers, both in the BurdaStyle Best of: Petites Collection
Pants
Pants that hit at the natural waist or higher add inches to your legs. Avoid low rise styles, which shorten your body line. Skinny and straight leg patterns are easiest to adjust to your body, but you don't have to skip flared legs.
Just make sure you check your leg measurements against the length of your pattern… flared pants can't just be adjusted for length. You may need to adjust the leg break so it hits at the knee, and not at the middle of your calf.
Ready-to-wear Cheat: It's easier to cheat fit on off-the-rack skinny and straight leg pants than styles with flared legs. Try cuffing the leg by turning up the hem to just above your ankle bone (casual and still on trend). The skinniest leg jeans can just be scrunched without too much bulk. Or, simply tuck the hem under. This third method is the least polished, and best suited to testing out a shorter length before hemming.
Ruffle Dress with Asymmetrical Neckline, Short Sleeve Wrap Blouse
Prints
Love prints? Wear them without overwhelming your small frame by choosing small scale prints. A ditsy floral, leopard print, or micro polka dot is more flattering than big, bold patterns. And of course, vertical stripes draw the eye up and make you look long and lean.
Accessories
We covered a few tips for accessories with the launch of the Best of: Petites Collection. High heels are a no brainer, but a pump that's close to your skin tone and free from ankle straps will elongate legs even more. When shopping for flats, look for pointy toes instead of round. They give you a much longer line!
And lastly, keep handbags tote-sized or smaller. Giant hobo bags make you look even smaller in comparison.
Find the best petite clothing for women in the BurdaStyle Best of: Petites Collection. This pattern bundle includes 9 of our top-selling petite sewing patterns, with instructions for two variations. 11 petite sewing patterns in all! This kit makes it easy to get a full wardrobe with minimal alterations.
Happy sewing!