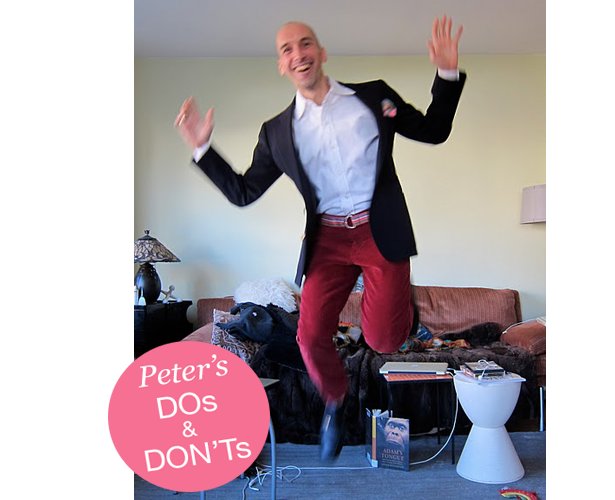 ShareThis
Editor's Note: I want to start this post by saying what a pleasure it has been having Peter on board with us here at BurdaStyle. He has brought a unique and personal approach to both sewing and fashion and we will miss his weekly doses of witty commentary and technical prowess. Thanks again, Peter!
75 Sex Tips!
55 Things You Can Learn About Him in 10 Minutes!!
38 Ways to Get Rid of Belly Fat!!
If you read magazines, you know that people love a good list. And lists are just as much fun to write as they are to read. Well, almost.
Anyway, I thought compiling a dos and don'ts of sewing list might be a good challenge, and I hope you'll let me know what you think. Of course, this list reflects my experience; you are welcome to disagree!
Peter's SEWING DOs
1. DO sew only projects you're excited about.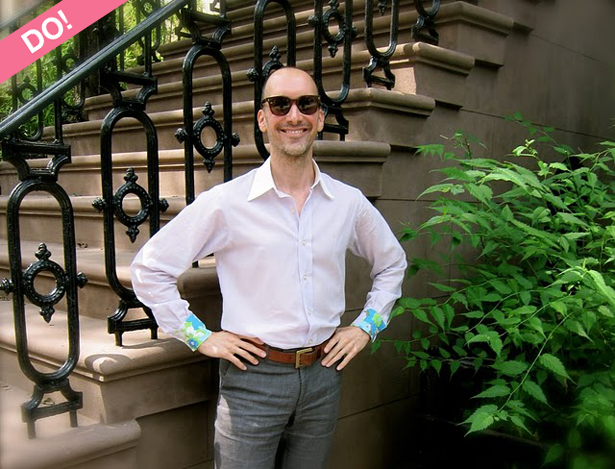 2. DO start an important project with a fresh sewing needle.
3. DO clean your sewing area and the bed of your sewing machine thoroughly (I use rubbing alcohol) before sewing with light-colored or white fabric.
4. DO give yourself a break between projects.
5. DO keep your sewing area clean — or cleanish.
6. DO consider sewing with a vintage sewing machine, if only for the experience (you might prefer it).
7. DO keep a spare sewing machine (you'll stumble on a cheap one at a thrift store eventually).
8. DO pre-shrink your fabric if your fabric is apt to shrink in the wash.
9. DO press as you go.
10. DO learn how to maintain your sewing machine.
11. DO organize your sewing notions so you know where to find them next time you need them.
12. DO invest some time figuring out thread tension for your sewing machine. (It's basically just two disks and a spring.)
13. DO create a dedicated sewing space.
14. DO learn from your mistakes.
15. DO share your sewing knowledge with others.
BONUS DO!
16. DO talk up sewing when you can — young people need to know it exists.
Peter's SEWING DON'Ts
1. DON'T sew when you're feeling exhausted.
2. DON'T rush. Another day won't make a difference and you'll be wearing your project (hopefully) a long time.
3. DON'T sew for others unless the idea brings you joy.
4. DON'T buy the cheapest new sewing machine you can find at Walmart, Kmart, etc.
5. DON'T use cheap interfacing.
6. DON'T fall for every bell and whistle available on a new sewing machine; you'll never use most of them.
7. DON'T iron with a dirty faceplate.
8. DON'T beat yourself up is your garment doesn't come out the way you'd hoped.
9. DON'T sew under poor light.
10. DON'T put water in your iron if you're ironing a fabric that's water-stainable (ask me how I know!).
11. DON'T keep every last fabric scrap for the fantastic quilt you will (never) make someday.
12. DON'T forget to clean out the fuzz beneath your throat plate periodically.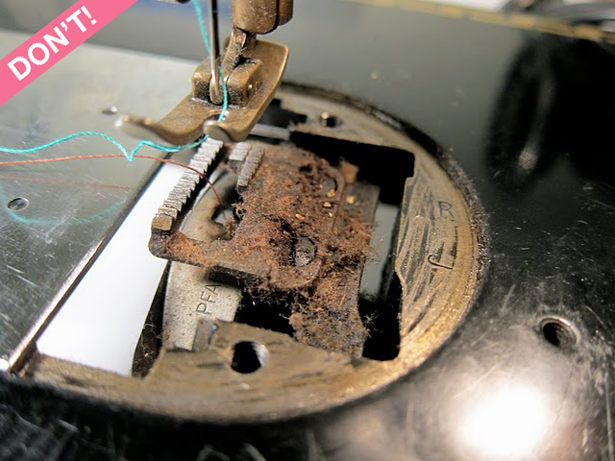 13. DON'T overlook refurbished machines; they're just as good as new imo.
14. DON'T set unreasonable standards for yourself.
15. DON'T force yourself to finish a project you've lost passion for.
BONUS DON'T!
16. DON'T hoard sewing notions!
So what do you think? Is there anything you'd include on your do and don't list I've missed here?
Feel free to add some of your own below!
Readers, this will be my last blog post for right now. It has been great fun contributing to BurdaStyle and a privilege to interact with so many talented and eloquent sewers from all over the world! Thank you all for reading, and for your wonderful comments.
I'd like to offer a special thank you to Lindsey at BurdaStyle, who has provided excellent technical support these last six months.
Don't forget to come visit me at my blog, Male Pattern Boldness!
~Peter
When native New Yorker Peter Lappin bought his first sewing machine two years ago to hem a pair of thrift store jeans, little did he know he was initiating a journey that would bring him fame and fortune. While awaiting his fortune he stays busy writing "the world's most popular men's sewing blog," Male Pattern Boldness, and now contributing to BurdaStyle.
"For more than twenty years I'd lived on the edge of the Garment District without even knowing what a seam ripper was. Now I rip daily!"