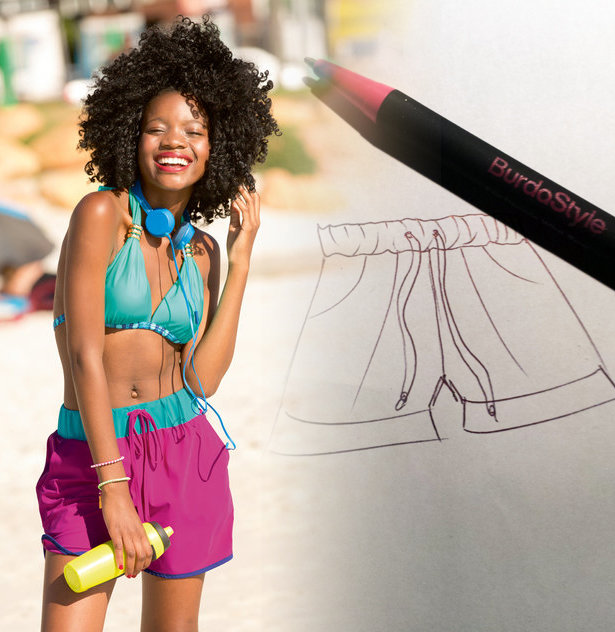 ShareThis
This is my first pattern reveal post, where I announce what pattern I am doing for my next month's Mash Up. I started Meg's Magazine Mash Up as a way to document and share how I put my own unique on BurdaStyle patterns. Now I want to start sharing your "mash ups"! So you can sew along with me and do your own mash up of a pattern and I will include it in my monthly posts.
For my June issue Mash Up, I am sewing up our Gym Shorts pattern. I love this almost "track" suit style of shorts, and I bet they would look so urban with a pair of heels and a baseball cap.
Want to sew your own mash up of these shorts? Simply sew them up (with your own spin on them of course) and then upoad them to our Projects page and make sure to link them to these Drawstring Gym Shorts 06/2014. Upload before July 11th and I'll include them in my monthy Mash Up post.
I am still not final on what fabric I am going to use, but I know I want to ad an additional style line like in my sketch. I know I want a fabric with sheen and I'm looking into a black and white combination.
Stay tuned for my final version, and the steps I took to make it!
Meg