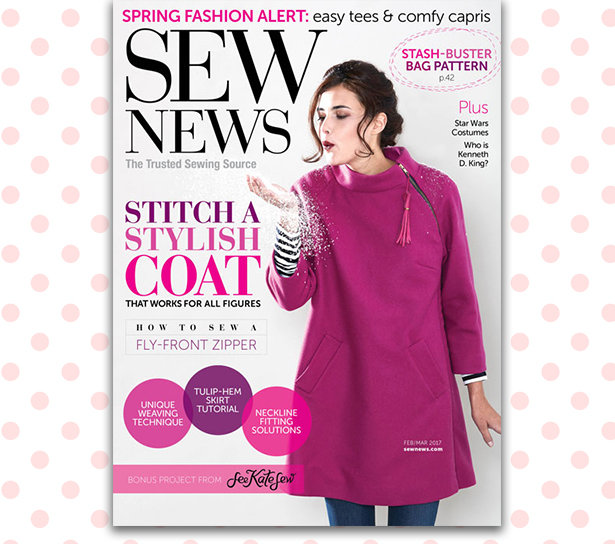 ShareThis
I'm super excited to announce that I'm the latest contributor for Sew New Magazine's "Pattern Play" column! In each upcoming issue I'll be altering, sewing and putting my own spin on a BurdaStyle pattern, read on to see the latest transformation from the Feb/Mar 2017 issue of Sew News.
For this issue I wanted to create a denim dress and also play with print mixing. I found a bunch of these denim fabrics and used classic denim topstitching thread to finish the dress. I used our Shift Dress #115 04/2012 pattern and added sleeve bands, a flounce, and an extra top panel for maximum fabric panel ability. Check inside the issue for a special coupon code to download the pattern!
Get the digital issue here or click below to subscribe to Sew News Magazine and never miss an issue.