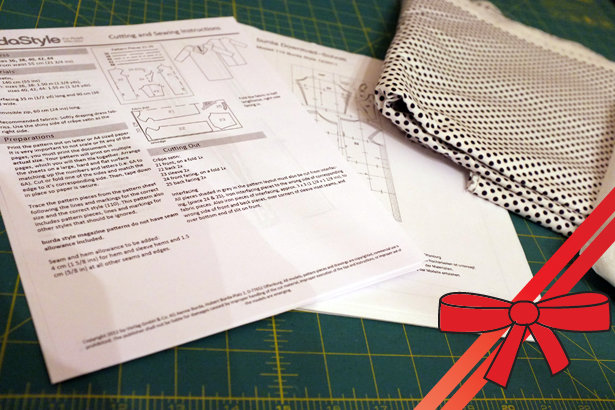 ShareThis
Trying to figure out what to give your fellow sewing friends and family this holiday season? Why not give the gift of craft and supply them with a sewing pattern and everything they need to complete it! Check out these ways to wrap up this crafty present.
First browse through our Pattern Store and choose a pattern that you know they will like, also base it off their skill level. Then make it personal by purchasing fabric and notions based off of the materials list in the instructions. Or you could instead give them a fabric store gift card, but I like the idea of pairing it with physical fabric that you know they will like!
Print the pattern PDF and the instructions and cut the required fabric yardage and interfacing if needed. Pile the fabric and paper pattern on top of one another and tie up with ribbon securing the notions and thread in place.
You can also wrap everything up in the zipper and secure the thread in place with cute pins! Get creative and modify accordingly depending on their sewing personality.
Happy sewing, and gift giving!
Meg