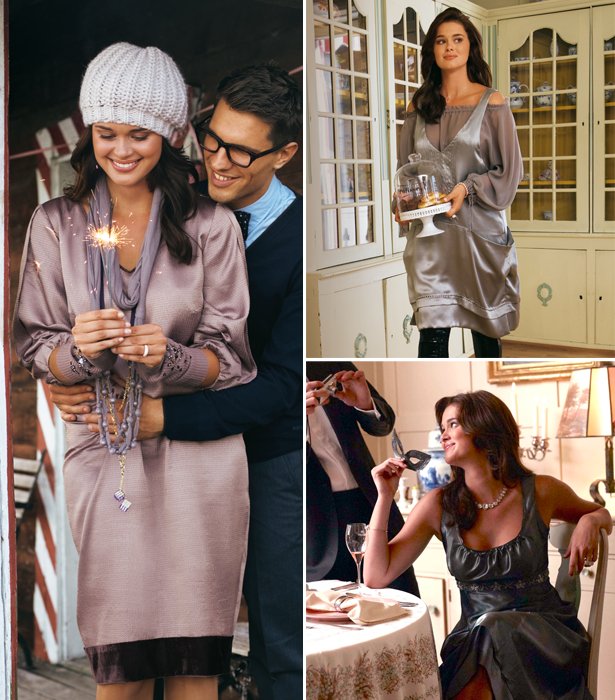 ShareThis
These lovely plus size patterns are from the December 2010 issue of burda style magazine. We love all these party dress patterns, they are pretty in color and have great style to ring in the new year! This collection plays with mixing shine and matte fabrics in one garment, and made in designs that are loose fitting but still flattering.
This Fur Bolero is the perfect companion to your night out! In addition it will keep you fashionably warm. We particularly love it worn over this Long Empire Dress. The flattering cut of the dress is very flattering on a feminine figure.
All dreams can come true…This lovely Puff Dress with velvet trim on neckline and hem loosely falls around the figure. It is finished off beautifully with puffed sleeves that are created from extravagant creases.
In this Gathered Dress, you are the fairest of them all! This dress has refined lines on the front and dramatic sleeves that will steal the show. It is a great eye-catcher with the addition of a stitched trim at the neckline.
This Blouse Dress is only for women who love something special. The transparent support skirt with pleats and big pockets on the waist seam are a special touch. The sleeves are also decorated with small rivets.
Want to be the belle of the ball? This Dress does not disappoint, it has a shorted hemline and a gorgeous embellished belt.
This pretty Chiffon Dress has a lovely little ruffle that highlights the bust. The silhouette is very flattering and has tiered layers on the lower half.
Happy Sewing!