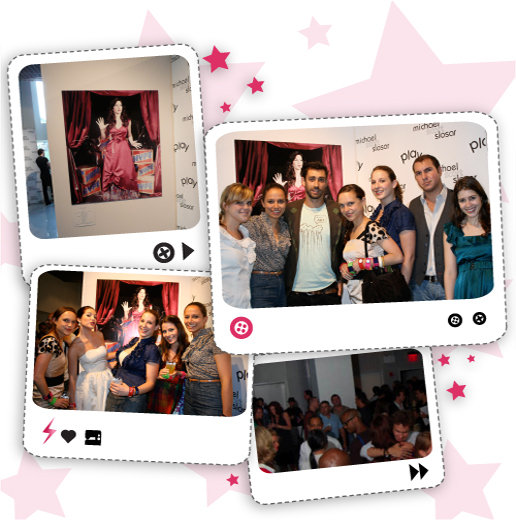 ShareThis
Last night was one of the best parties we've been to in some time (if we do say so ourselves). BurdaStyle partnered with Fame Game, Zink Magazine and Volkswagen on a project- This World is Yours- to encourage more thoughtful messaging in fashion. The Red Bull Space in SOHO was packed full of revelers who came out to see the work of five talented fashion photographers including:
Claire Benoist,
Michael Scott Slosar,
Harry Fellows,
Justin Tellian,
and
Jamie Chung.

The challenge given was to "transmit messages that resonate on a higher level than that of pure consumption". In that context, each photographer interpreted one of the themes of the night: THINK, PLAY, TEACH, LET GO, and DREAM. We think they all created beautiful work. Especially, Michael Scott Slosar who used our Heidi dress Variation in his shoot for PLAY.
Over the course of the night, participants chose the message that resonated with them and BurdaStyle gave them their very own custom bracelet. If you like the bracelets, tell us, and we'll show you how to make them for your next event. We promise these are party favors your friends won't throw away.

Soundtrack for the evening provided by our friends Eclectic Method.
View more photos from the party are on our Flickr page.
Photos on Blogpic (from left to right)
Pic 1: Kyla, Nora, Michael Scott Slosar (Photographer), Benedikta, Alden, Play Team
Pic 2: Benedikta, Julia Allison (Model), Alden, Nora K., Nora