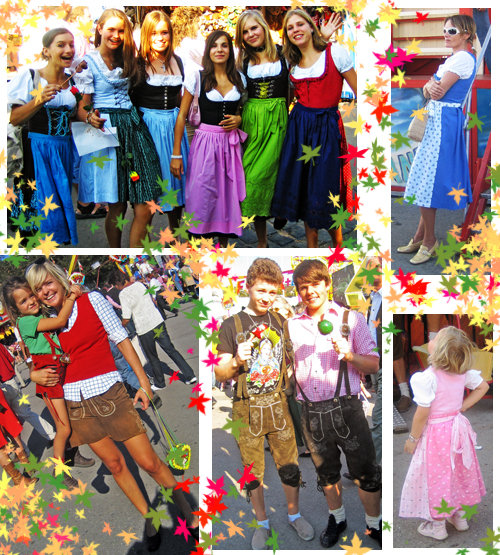 ShareThis
"Are people really wearing that?" is one of the most common questions when it comes to the 'Dirndl' and the 'Lederhosn', traditional costumes in Bavaria that are still worn by all generations on festive occasions. "Yes we are!" And 'we' includes Bavarians (Benedikta) as well as 'Zugezogene' (people who moved to Bavaria, like me). And the best time to prove this is the 'fifth season' of the year: The Oktoberfest.
And although most dresses and pants look the same, the expert's eye will quickly detect the authenticity and quality of dress and pants. The latter ones are most respected if made out of real deer leather – and best-case scenario, inherited from the great grandfather. New ones can cost up to several thousand Euros. No wonder that the cheaper goat or cow version is happily bought for a few hundred or second hand.
The Dirndl is an even more difficult subject matter, and opinions about what's authentic and what modern elements go beyond the scope are crucial to some, and practically invisible to others. Some believe short Dirndls are sacrilegious and that black ones can only be worn by elderlies or in mourning. Another issue of dispute: The corset. To tie or not to tie is the question here, and zippers are often frowned upon.
We went last week to the Wiesn (how Oktoberfest is called by the locals) and took some pictures for you, so you can study what Dirndl you like yourself!
And of course there are also some BurdaStyle members who just make their traditional clothes themselves! Check out the beautiful Dirndl of Kihli.