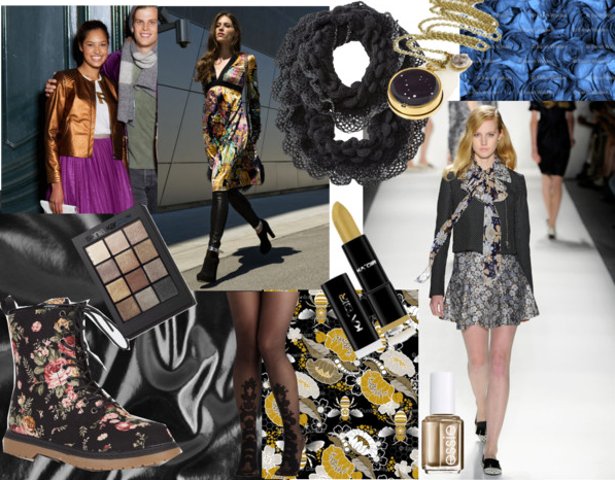 ShareThis
It's New York Fashion Week – are you following along? From now until the catwalk closes September 12, we're bringing you our favorite look from the day's shows, with some tips on recreating it. Feel inspired? Tag your projects with "NYFW Spring 2014", and we'll pull them into a special gallery!
I loved Ruffian's Spring Ready to Wear Collection. It's a fantastic mashup of prim and proper with a bit of rocker edge – like those rad rubberized cotton jackets (I die!).
I love adding some punk rock to florals with leather and boots for the fall. To get this Ruffian look for autumn, pair our own V-Neckline Dress in either luxe blue rose-printed satin or (for a full-on fashion sting) a bee-inspired cotteen sateen with the Metallic Leather Jacket. in patent leather to get in on the patent trend.
What was your favorite show from today?
Ruffian Photos by Umberto Fratini/Indigitalimages.com
Fabrics shown from are Spoonflower.com and MoodFabrics.com.