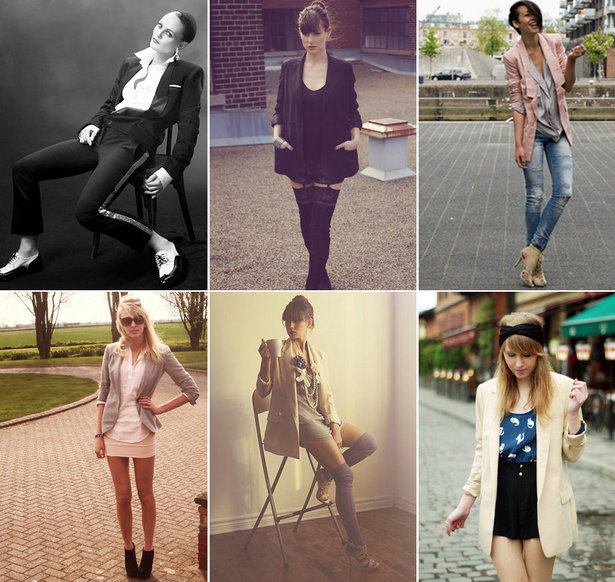 ShareThis
I love a nicely tailored jacket. Especially on a woman. The play on masculine/feminine… the androgyny of the silhouette looks smart and sharp against a soft flowing dress or high-waist skirt. How do you do your blazer?
Do you own any blazers, tuxedos or tailored jackets? For today's featured pattern today we re-created and re-styled our Women's Tailored Jacket. We sewed it in a light gray wool suiting material and set the look off with high-waist Balenciaga trousers, high open toed heels and a black Danish hat that is beyond words… or at least that's how I feel when I wear it. I want to know how you do your blazer! Please share.
Images: Top left, Vanessa Paradis in YSL. Go to lookbook.nu and search "blazer" for more inspiring pictures from real people around the globe.