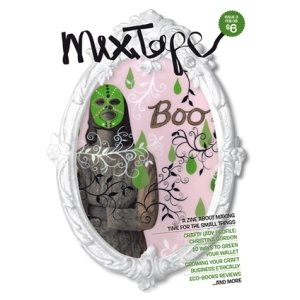 ShareThis
Who would've thought that our great columnist NikkiShell who's got 2 children and one of the way, and who is such a prolific writer on Wardrobe Refashion, as well as on her blog has got time for yet another project? Well, apparently she must be sleepless in Australia!
NikkiShell and her publishing partner Justine just printed issue 3 for their DIY magazine Mixtapezine. Interested to find out 10 ways to green your wallet, or How to be more alive? Want to read reviews about eco books, learn about Crafty Lady 'Gemma Gordon' or become an accidental gardener?
Then order your issue here or at the Mixtapezine Etsy store. Happy reading!