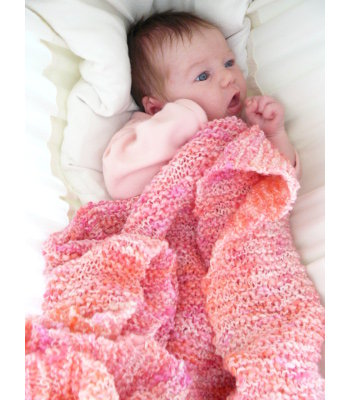 ShareThis
Hey there! I'm back in the saddle after having a little break to have my baby. Heidi Grace was born five days past my due date but made up for that by arriving after a very quick 50 minute labour on the bedroom floor in the presence of four paramedics and my husband. Talk about eventful! We're settling well into being a family of five and life is good! Do you know what else is good? I'm skinny again!! YAY!! Well, not quite back to my pre pregnancy self yet but I've joined the gym and should be there soon. I do fit into the Sidonie skirts and Lydia tops (which I have yet to photograph) I made while still pregnant; it's so nice to wear regular clothes again.
In the few weeks leading up to and after the birth my sewing machine has collected a good layer of dust. After the disaster with my JJ blouse I decided my mind just wasn't able to concentrate on anything that required attention to detail, I was also too big to be able to sit at the machine comfortably for anything longer than ten minutes at a time. So, the machine was put to one side and instead I took to knitting, stitching and trying to relax on the sofa. It was actually quite nice to be able to do this, I had not knit much in almost a year and a half but once I got into it the bug bit me. At the moment I'm knitting a pair of socks using some of my stash that I organized.
Oh yes! I forgot to tell you, I organized my sewing room after my last post. I spent that night dreaming of it and the next morning I woke up, rolled out of bed and straight into my sewing room. I don't think I came out except for food, drink and the odd visit (ok, they were pretty regular) to the loo until 8pm that evening. I rearranged my shelves; transferring books to one book shelf, removing the books destined for EBay and used the other bookshelf to store my fabric stash. I organized my yarn stash, my knitting needles and embroidery floss. Magazines, paperwork and bowls of 'stuff' and boxes were sorted through and I found stuff I didn't know I had. I hung my BurdaStyle patterns from hangers in the closet, a friend of mine found me a spool holder which she is delivering to me next week and I stuck a tape measure to the edge of my desk for easy measuring. It may not look like I did much but it was a big job.
I'm more organized now and I know exactly what I have in my stash. I have so much stuff that I have decided to start using it to make items to sell in my online store that I've been planning in my head and on paper. It may take a little while longer to get it off the ground but I'm good with that. I plan on taking it easy; I want it to fit in around my family life. I'm not going to pressure myself to get things made and up in the shop by a certain date, I'll do it as and when I can and build up from there if I feel comfortable. I'll be doing this for fun, to create just because I can and want to, to use up some supplies and of course I hope to make a little extra money in the process.
I'm thinking of opening a Big Cartel store that I will link to from my website. I have an Etsy store but it has sat empty for longer than I can remember. There are pros and cons to both. First of all the cost, Big Cartel has a set monthly fee which depends on the amount of items you want to sell and they do not charge a listing fee per item, just one payment per month and that's it. Etsy have no monthly fee but charge per item listed and if you're listing a lot of items this can get quite expensive. Next up is the exposure, with Big Cartel my store will only be seen by those that visit my website whereas Etsy has an enormous amount of visitors each day increasing the chance of my goods being seen and bought. Another option is to go with the new PayPal storefront widget which is a badge that you display in the sidebar of your blog or on your website. I think this would be great for those that only sell a few items and do so infrequently. So, I need to weigh up these pro's and con's and decide what is going to be best for me, a little more research is needed. As I work towards opening my online store I'll be discussing this subject in future posts. I'm interested to hear from those of you already doing this and I especially want to hear from those of you that are using BurdaStyle patterns to make and sell, so if you are doing wither please leave me a comment and tell me about it.
Now, I'm off to catch up on everything I have missed here on BurdaStyle. I'll give you a sew along update next week and we'll decide on a new project. I'm also going to get back into my sewing room. I have a Jorinde jacket to make, a JJ blouse to finish and many other projects to finish that have been sitting idle for far too long. I'm looking forward to getting back into the swing of things!