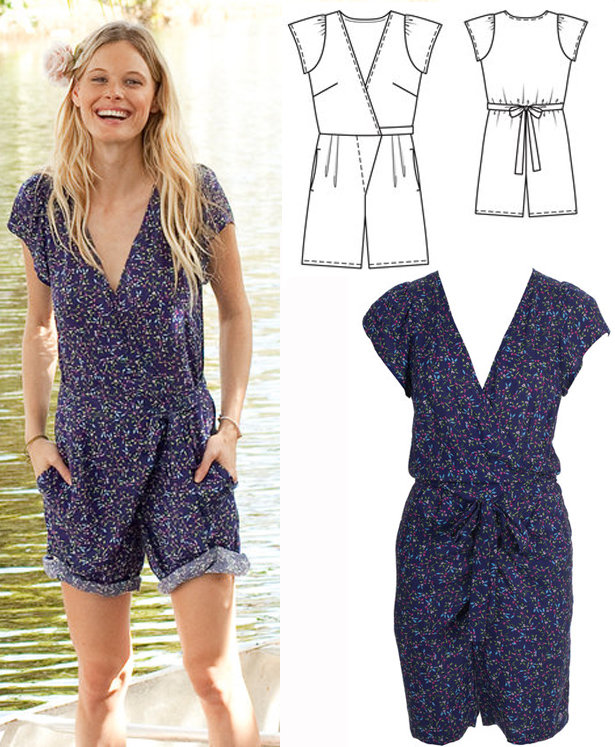 ShareThis
This comprehensive tutorial will show you how to sew a wrap top, pleated shorts, how to attach a waistband, sleeves and pockets, and much more. Watch a free preview here!
In this video, Meg Healy will show you how to sew the BurdaStyle Short Jumpsuit pattern from start to finish. In addition to finishing your very own stylish garment, you'll leave this lesson with valuable sewing knowledge that you will be able to apply to future projects. If you're ready to learn a lot about garment sewing, this video is for you!
You'll love this video if:



You plan to sew the BurdaStyle Short Jumpsuit


You'd like to learn a wide variety of sewing techniques in one project


You want to end up with a beautiful, professionally sewn garment
Techniques Demonstrated in the Video:



How to sew pleats and gathers


How to draft and sew bias strips


How to sew pockets


How to sew an elasticated waistband


How to properly set in a sleeve


A unique way to hem shorts or pants
A Note from the Presenter:
This jumpsuit is the perfect outfit for this time of year- it's both fun and sophisticated, and can be styled in so many different ways! You can even pair it with heels and glam accessories for a playful going-out look -Meg Healy
Get this video for $8.50 here!
*To get this pricing use coupon code JUMPSUIT50 at checkout, but hurry, this offer is only available until August 4th!