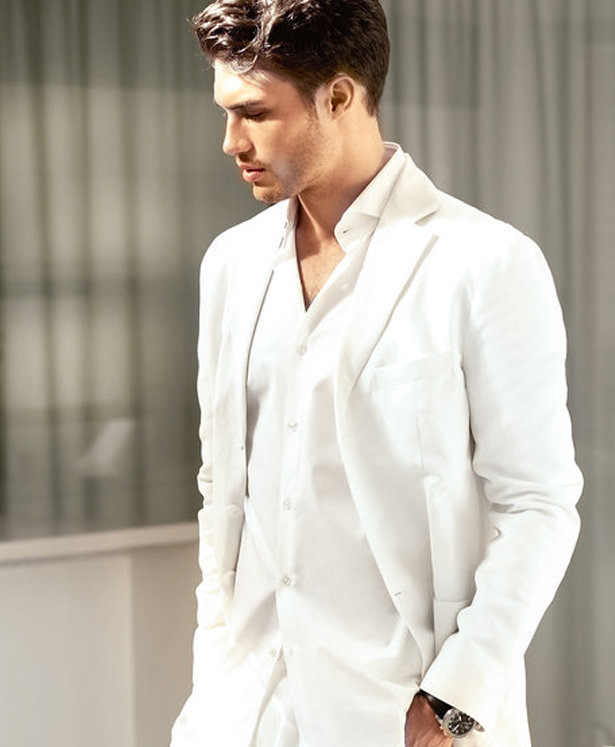 ShareThis
In this video you'll learn how to sew a fully lined jacket, a notched collar, buttoned cuffs, as well as two types of pockets. Watch the preview here!
In this video, Meg Healy will guide you through the complete construction process of the BurdaStyle Men's Linen Jacket. This is a great video not only for sewing the Linen Jacket, but for learning a variety of useful skills that you will be able to apply to future sewing projects. You'll love the end result of this stylish menswear staple.
You will love this video if:



You would like a step-by-step guide for sewing the Men's Linen Jacket


You want to learn more about sewing Menswear


You want to learn essential techniques for sewing jackets and coats
You're ready to take on a more advanced sewing project
You will learn:



How to sew a welt pocket into a jacket


How to sew a patch pocket


How to sew a notched collar


How to fully line a jacket or coat


How to gather many yards of fabric
Subscribe to ALL of our videos for only $10.00/month!
* To get this special pricing use coupon code MensLinen50 at checkout, but hurry, this offer is only available until August 28th!
A Note from the Presenter:
This jacket is a must have in any stylish man's ( or women's) closet! This is a great sewing project for learning and enhancing your skills as it features details you'll find on most jacket and coat patterns, like pockets and lining!
-Meg Healy
Use Coupon Code MensJacket50 and Subscribe for Only $10/Month Here!