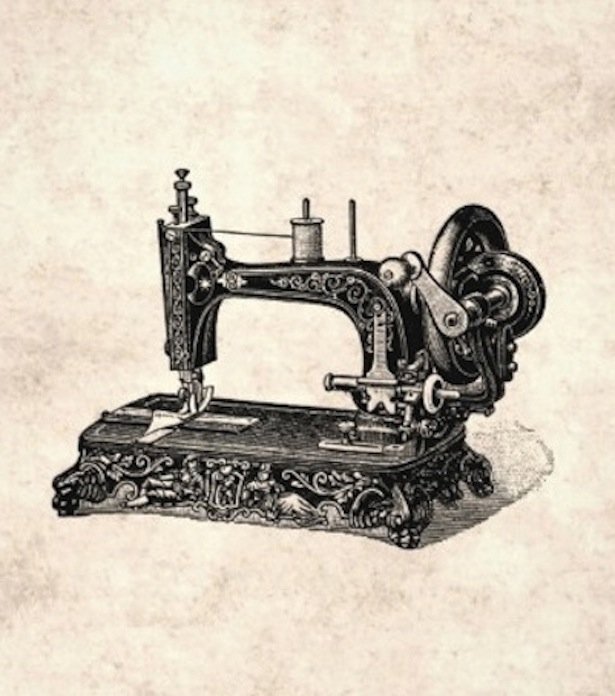 ShareThis
In honor of National Sewing Machine Day, tell us about the machines in your life!
Did you know it was National Sewing Machine Day yesterday? Yup, it was.
It got me thinking of the many sewing machines throughout my life. When I was very little, I remember watching my grandma sew on her treadle sewing machine. As I grew up, I sewed on my mom's old Kenmore. (She still has it, and it still gives both my sister and I problems whenever we use it!) In school, I worked on a Pfaff, and it was a horse — a solid machine that sewed fast and sewed through anything. And when I graduated from university, my mom bought me my own machine: a Janome. That Janome is still in great condition, and though I should probably upgrade it, because there's nothing wrong with it, I just can't bring myself to.
Nowadays I'm thinking of acquiring more sewing machines. I don't think I need more than one sewing machine. It just seems like a fun idea. I finally bought my first serger earlier this year — I used to just use the sergers at The Sewing Studio Toronto and The Sewing Studio New York (we sew on Janome machines there).
There are often a lot of emotions tied to our sewing machines. Sometimes we love them, sometimes we're frustrated with them. What about you? What do you sew on right now? What did you learn to sew on? What do you dream of sewing on?
I'd love to hear about the sewing machine(s) in your life!