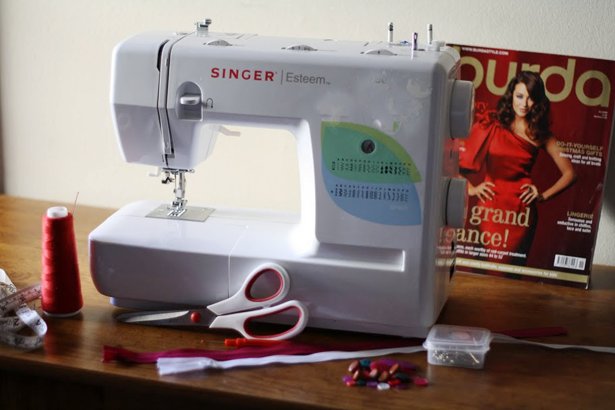 ShareThis
Continuing our series celebrating 160 years of SINGER®, we get the scoop on designer Jackie Ayres who is a third generation dressmaker and SINGER® machine user. Click through to read more about Jackie and see photos of her stunning collections, plus make sure to check back all through the month of September for more member stories. Want to share yours? Head over to MySINGERStory.com to tell your story for the chance to win a brand new Singer 160™ machine!
We've had a Singer for as long as I can remember. It passed down from my grandmother to my mother. It was one of those old school sewing machines – the ones you have to pedal back and forth. Yes, a manual one. I'm a third generation dressmaker… and more…and I've learned so much from my mom (as she probably has learned from her own mom).
My life wasn't easy, but it was pleasant. My mom has worked (and still works) as a dress maker since she was 14 years old or so. From my younger years, all I can remember is my mom working, making clothes to pay the rent. So it was my mom working 7 days a week, from before I woke up to way after I went to bed, and me hanging around making dresses for my dolls.
I was very proud of my first creation: spandex pants. Well, it was a great quality spandex, mind you (laughing)! They were great, the fit was awesome. Of course, my mom helped me a lot!
I ended up going to school for Languages & Literature and never got to study Fashion Design. I still debate with my mom to this day… I say she told me to not go to Fashion Design school, she says she told me to go for it (no, she didn't!).
But all that was back in Brazil, where I'm originally from. I've been living in the NYC are for almost 10 years now, and some 5+ years ago I got a bit depressed. I tried to crochet.. for months, but I guess I lack the patience so I decided I wanted a sewing machine. My boyfriend and I went to a store and he bought me a machine – it was a Singer, of course! After having several Singers in my house growing up, I'd never dare trying anything else!
After buying my sewing machine, there was no turning back and today I'm a self-taught designer. I can't say I am a fully self-taught dressmaker, for this art has been passed down to me… It's a family thing. I've had my own brand for a while and it has been successful enough, so much so, that I couldn't put up with all the orders and had to take a break (I'm still taking this much deserved break). For now, I'm sewing for myself and my daughter only, but by the Fall of 2013 my brand will be up and running again. And I'll have the best dressmaker working with me (my mom!) and we will surely both be sewing with our Singers.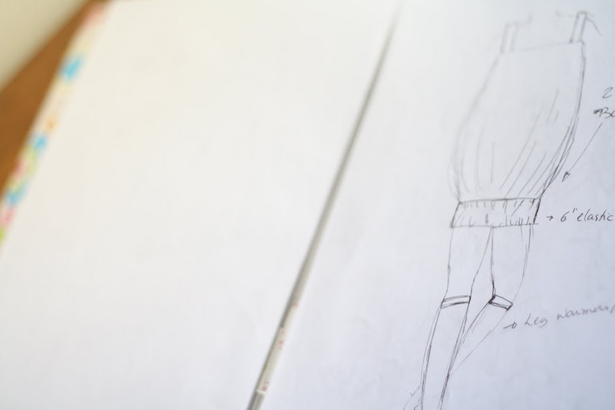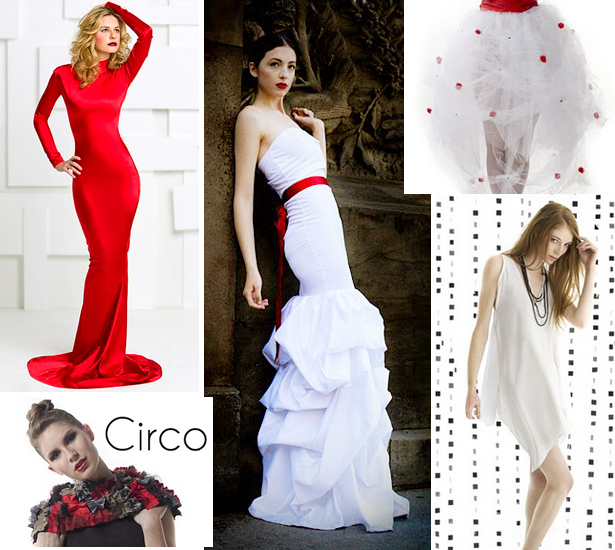 I have had innumerable situations, both good and bad, involving Singer machines. I have no curiosity on how other machines are, I'm 100% happy with my Singer (and have been with all 5+ previous Singers we've had in the family). I definitely have a story of a lifetime with Singer, literally! And I wouldn't change this story for anything. Not a bit.
Thanks to Singer, I found the Burda community. It could hardly get better!
~Jackie
Thanks to Jackie for sharing her SINGER® story with us this week! Do you have a SINGER manufactured before 1970? Head over to MySINGERStory.com, type in your serial number and learn about your machine. Share your SINGER story on MySINGERStory.com for the chance to win The SINGER 160™ Limited Edition Sewing Machine!
Show and tell time! We want you to share photos of your sewing inspirations, your machine, or your personal history with sewing to celebrate this important anniversary. Simply submit photos to susan@burdastyle.com with the subject line "mySINGERstory" and your shots could appear in our Gallery album!