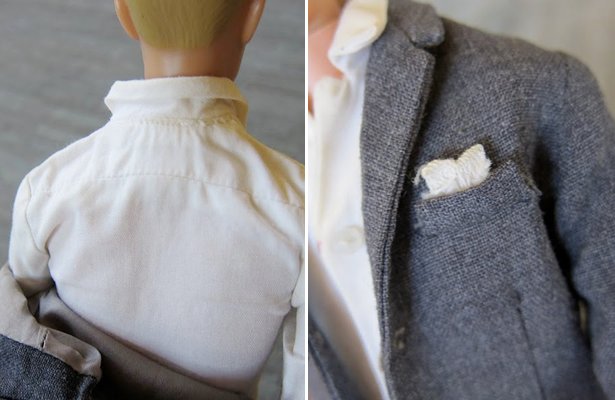 ShareThis
Readers, is it normal that a grown man should find style inspiration in an 11 1/2-inch vinyl doll?
Meet Mattel's Ken!
I picked up this vintage Ken on eBay a few months ago and I love him dearly. You'd never know it but Ken and I are roughly the same age and I don't mean seventeen. Like me, Ken dates back to the early Sixties. He was Barbie's teenage boyfriend.
Ken came with a fantastic wardrobe that grew as the years went by. Ken's clothes, like Barbie's, were accurate reproductions of the styles of the period and beautifully made. Look at the details on this suit — it's even lined!
Ken's shirt has a pocket, facings, and even a yoke!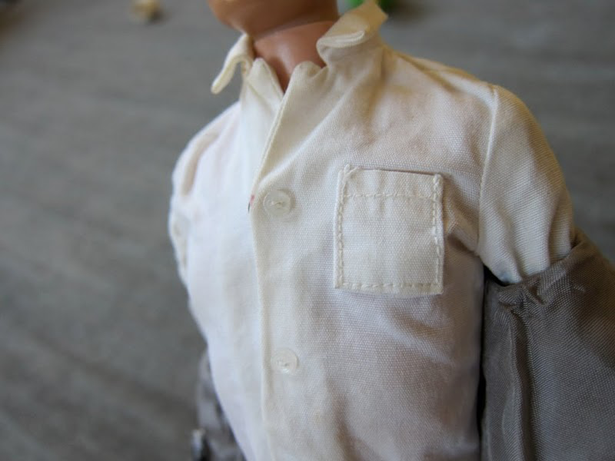 All the big pattern companies made patterns for Barbie and Ken outfits, too. A lot of people learned to sew making clothes for them.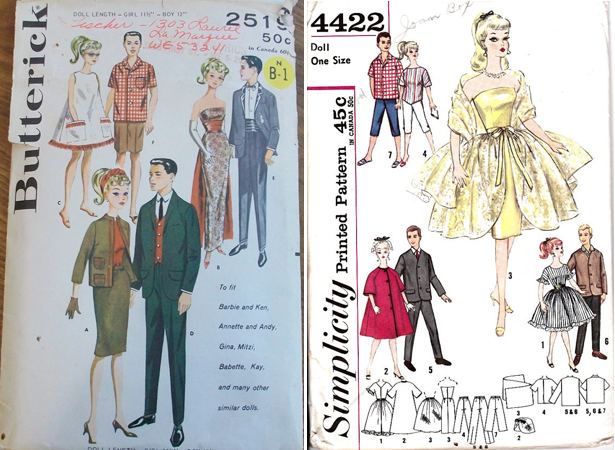 As soon as I got Ken, I knew I had to find him some injection-molded vinyl friends and more clothes. So I returned to eBay and —
Meet Allan and some the treasures he arrived with!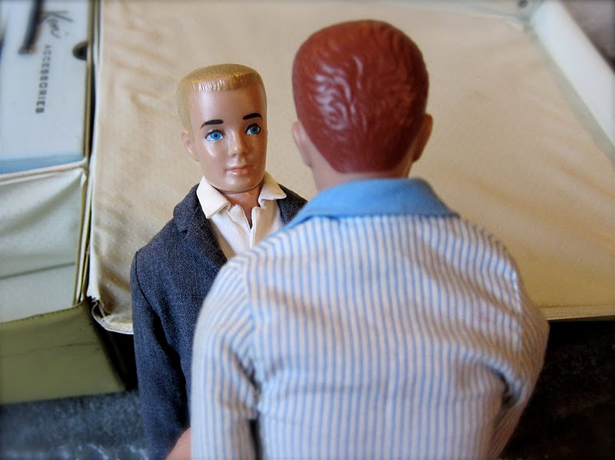 A vinyl carrying case full of vintage outfits and accessories!
Allan was supposed to be Barbie's friend Midge's boyfriend (it's complicated). Allan could wear Ken's clothes and vice-versa, which was handy.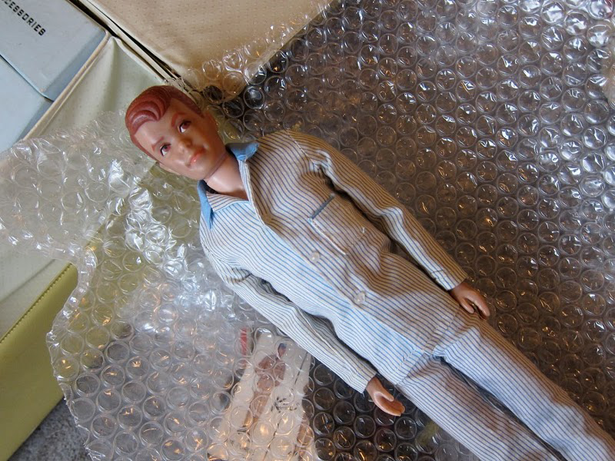 Tennis, anyone?
Tuxedo!
Here's Allan in a khaki trench coat and sports shirt. I finally got Ken out of that suit he'd been wearing since 1964 and into some casual separates. I love these outfits and I'd wear any of them myself. In fact, since I love early Sixties mens style, they really inspire me.
But I didn't stop there: meet Brad, the first African American fashion doll! Brad came out (not in the gay way) in 1968, at the same time that Ken's wardrobe became mod.
Yes, in the late Sixties, Ken got a new face and body, and a completely new, groovy wardrobe! Here's the new Ken (know as "Live Action" Ken) with his tanner-than-tan twin, "Malibu" Ken.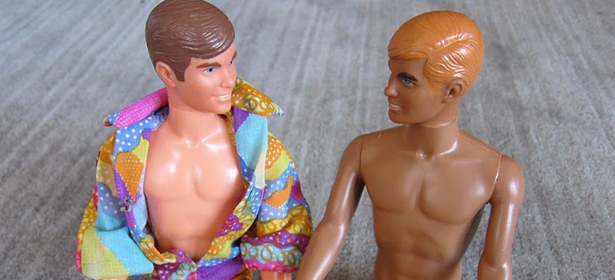 This mod outfit is called "The Casual Scene", which sounds like a 1970s teens-on-acid flick. Don't you love it?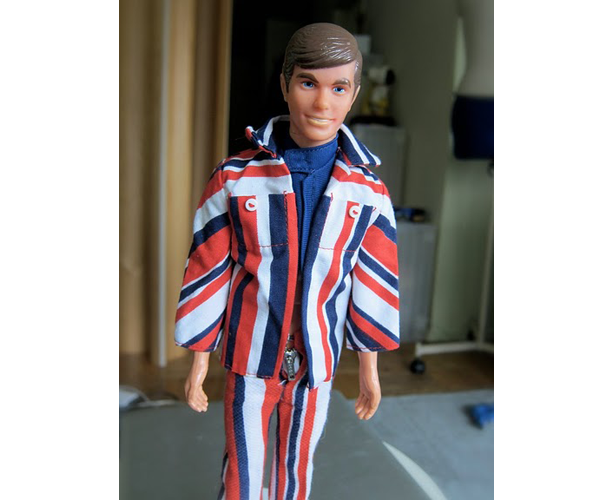 Needless to say, my doll collection is still growing, and best of all, everybody gets along.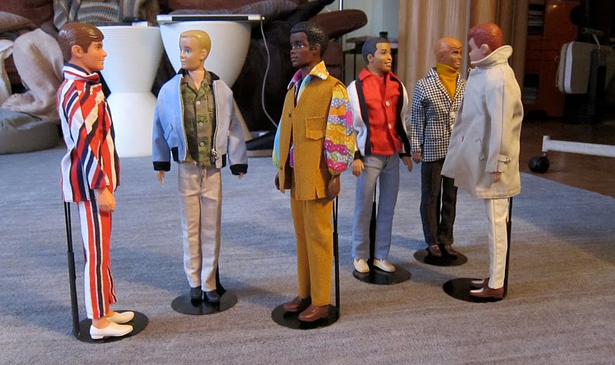 Readers, did you play with fashion dolls growing up? Did their wardrobe inspire your fashion sense?
Tell me about your favorite dolls and how they influenced your style and/or your sewing!
~Peter
When native New Yorker Peter Lappin bought his first sewing machine two years ago to hem a pair of thrift store jeans, little did he know he was initiating a journey that would bring him fame and fortune. While awaiting his fortune he stays busy writing "the world's most popular men's sewing blog," Male Pattern Boldness, and now contributing to BurdaStyle.
"For more than twenty years I'd lived on the edge of the Garment District without even knowing what a seam ripper was. Now I rip daily!"