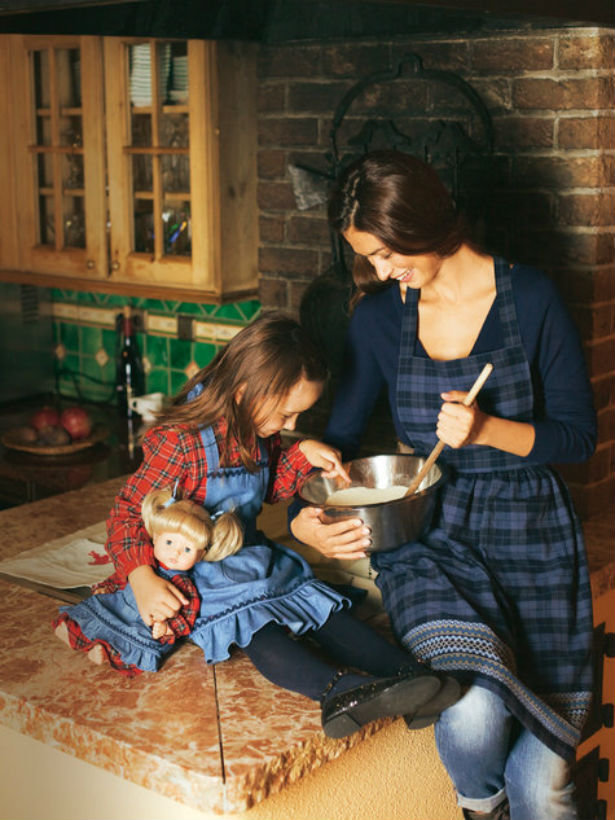 ShareThis
From kindergarten crafts to breakfast in bed, it's the handmade and heartfelt gestures that moms treasure the most. Show your mom how much you care this Mother's Day with something special sewn just for her!
Surely your mom has spent her fair share of time in the kitchen. Well, now she can whisk and chop in style! Pick out some fabric in your mom's favorite color, and sew up an adorable apron! Add your own personal touch and decorate with ruffles, a pretty trim, or cute buttons.
*Sew a pair of matching oven mitts for the ultimate in kitchen couture! You can save yourself some sewing time and pick up a pair of plain oven mitts at a dollar/discount store. Trace them out and sew a cover in your own fabric to simply slip over the mitts.
-
Does your mom take pride in her garden? Appeal to her green thumb with a chic garden tote or gardening apron. Fill the pockets with packets of seeds, small tools, a sun hat or a fun pair of gardening gloves for an extra-special surprise.
*Make your own gardening gloves! Trace out your hand (or existing pair of gloves) to make a pattern, and add seam allowance. Use a durable knit fabric for the gloves, and attach an elasticated cuff or ribbing at the wrist. You can even repurpose an old sweatshirt and skip the fabric store.
-
Every mother deserves something warm and cozy to slip her feet into after a long day. Give the gift of toasty toes with a pair of custom made slippers!
-
Mother's seem to have a worldly wisdom; always teaching us new things or knowing just the right words to say. With a comfy neck pillow and eye mask, Mom can kick back and relax on her travels.
-
Busy moms can always use a little extra storage space. Your mother is sure to love this adorable hanging pocket organizer! A perfect place to store her makeup and toiletries…or if she's a sewer, keep all of her tools and notions nice and tidy. You can tuck a few of her favorite items into the pockets as a finishing touch.
-
For more great (and mostly free!) gift patterns, take a look here and here. May 11th is just a few days away….
Happy Sewing!