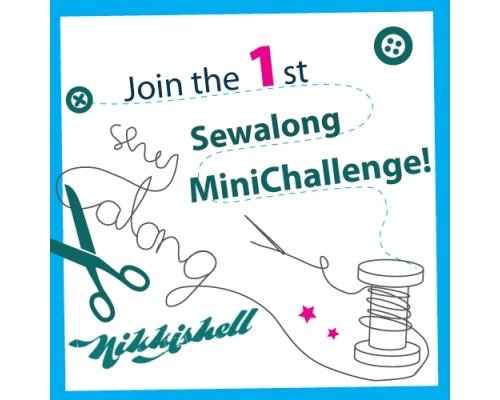 ShareThis
Join the first BurdaStyle Mini challenge, a fast paced sewalong with a prize!
Starting today the 29th of February you have 2 weeks to make and upload your own version of the Sidonie skirt to the site to be in with a chance to win some special secret sewing treats and BurdaStyle goodies!
RULES:
• You need to be a registered member to take part.
• You must use the Sidonie skirt pattern.
• You must upload your creation into the new 'Mini Challenge' category by March 15th.
• When you upload your creation you must give a detailed description of how you made your version of the skirt, the alterations you may have made and materials used etc.
• How-to's and pattern alterations are encouraged and may earn you Brownie points!
The mini challenge will be judged by you the members. Voting will start on Tuesday the 18th of March, more details about how to vote will be given at a later date. When voting you should take the following into consideration:
• Creativity and variation
• Difference in appearance from original
• Skills and techniques used
• And of course your favourite!
• You can vote once only
Are you up for the challenge? Get creative, dig out those sewing technique books and teach yourself something new while you're at it, show us your talent and skills!
For official rules, please see here.