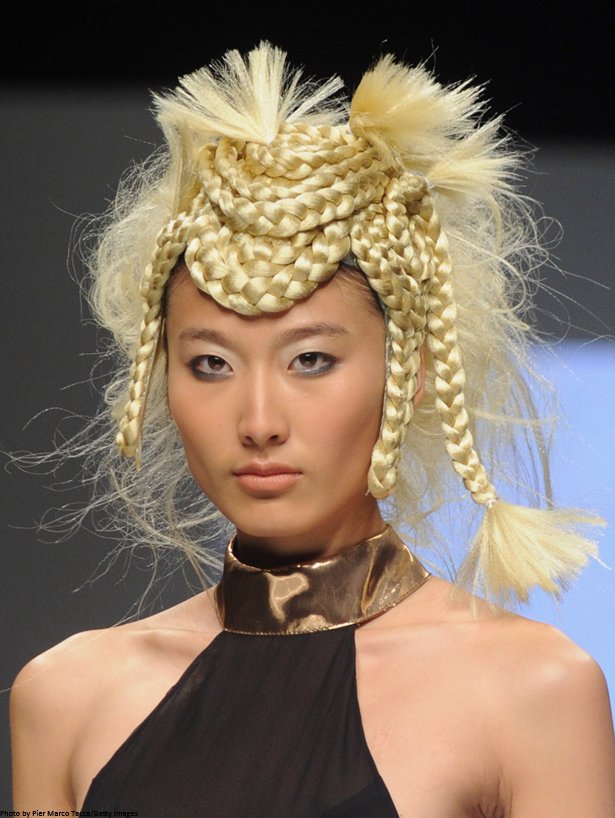 ShareThis
Milan fashion week came to a close last week, and it sure didn't disappoint! We saw the 40s look from Bottega Veneta, Prada's 60s vibe, and romantic looks from Alberta Ferretti. Milan opted for a more pared down look for next spring/summer with a consistent palette and simple silhouettes. We spotted some trends on the runway, everything from military to pastels. Check them out…
Trussardi (left) and Gucci (right) showed us slithery looks of snake skin.
We love the pastel colors that Blumarine (left) and Roberto Cavalli (right) showed on the runway.
Tunic tops were seen everywhere, including at the Jil Sander (left) and Marni (right) shows.
We spotted culottes (the ultimate skirt/pant hybrid) from Byblos (left) and Fendi (right).
Pretty laces walked down the runway at the Alberta Ferretti (left) and Francesco Scognamiglio (right) shows.
Designers Antonio Marras (left) and C'N'C' Costume National (right) embraced the military look.
What is your favorite Milan runway trend?