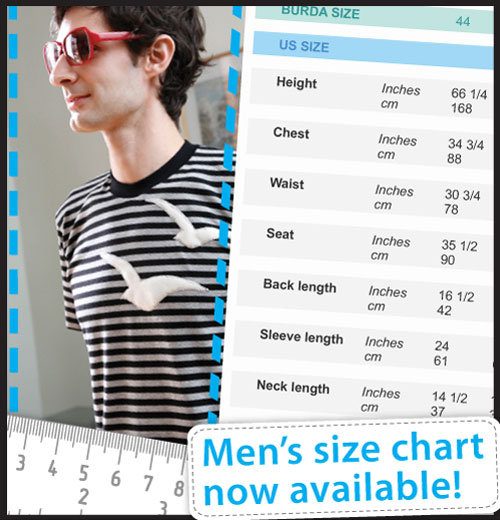 ShareThis
So we have been a little slack on keeping you up to speed about the comings and goings of people here at BurdaStyle.
Last week I mentioned that our all-star intern Nora worked on the badges. Well, I would like to introduce you to her.
"http://www.burdastyle.com/member/sunnybaby">Nora meet the BurdaStyle audience, audience meet Nora. There, much better. Nora is a graphic design student from Frankfurt, Germany. She has been helping Hikaru with all our design demands. Some of her work can be seen here and here along with our awesome buttons and stickers, but unfortunately we don't have those on the site. Sadly she is only going to be here till the end of July, but at least we have over a month left with her.
We have a bunch of other great people working here who will be introduced throughout the week, too many for one blog post.
In other big news we have a men's size chart up on the site. Perfect for everyone making a Father's Day tee shirt. We are very excited to see everyone's dad creations. Let us know what your plans for fathers day are because, honestly, I'm a little stumped.
Enjoy!