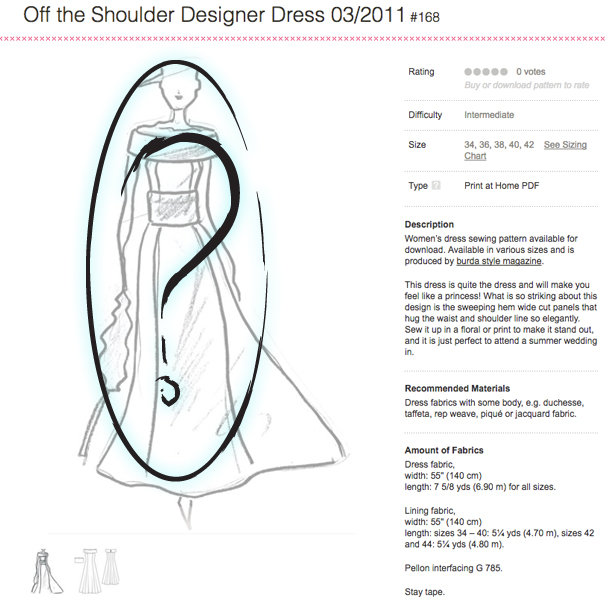 ShareThis
Introducing our first Member Model Challenge of 2016, featuring the Off the Shoulder Designer Dress! We have so much fun with these competitions because we get to see you create a garment in your own unique way.
We're looking for the new face of the Off the Shoulder Designer Dress, which can be a fancy evening dress or a daytime summer dress. What is so striking about this design is the sweeping hem wide cut panels that hug the waist and shoulder line so elegantly. Sew it up in a floral or print to make it stand out, and it is just perfect to attend a summer wedding in.
For the contest YOU get to determine the fabric and color/prints you want to use… it is like you are the designer and inspire others to recreate the pattern!
Contest Outlines
- This contest is open to ALL our members!
- Member will sew the dress with no major outer construction changes (removing / add seamlines etc.)
- Member will photograph the dress project and upload to our projects page with Member Model Challenge somewhere in the title and linking to the Off the Shoulder Designer Dress pattern pattern
- ALL the submissions will be gathered together and voted on by YOU to determine the winner.
In order to be considered for the contest you will need to upload your project by Thursday, May 12th 11:59 PM EST. On Friday, May 13th the BurdaStyle.com team will put together all projects and they will be up for YOU to vote on. Voting will close Sunday, May 22nd at 11:59 PM EST and the winner will be announced Monday, May 23rd and their dress photography will be uploaded as the main image for the pattern.
We will be looking for dresses that have good photography/styling, quality construction, and best choice of fabric. Don't be afraid to panel fabrics and prints and add embellishments too!
Happy Sewing!
Good luck, and start your sewing machines…
p.s. Here is our last Member Model Challenge featuring winners, Ellen Hatteland's Blue Dress won for the Shift Dress Sloper, and staceyintheslc's Blue Dress won for the Fitted Dress Sloper.