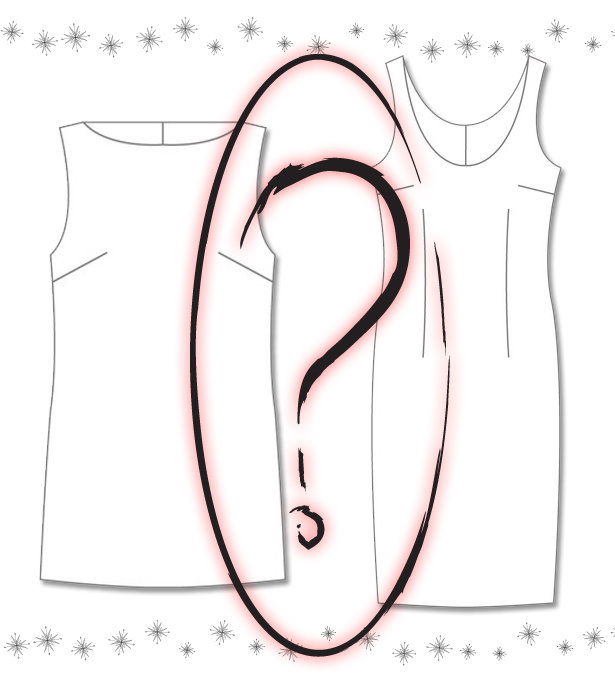 ShareThis
We have had so much success and fun with all our past Member Model Challenges… And this holiday season we want to run another competition where YOU are the designer and sewer to inspire other members to make a dress. In this Member Model Challenge you will either use our Shift Dress Sloper or Fitted Dress Sloper to make a holiday dress from! The winner for each sloper will be featured and also uploaded to the images for the sloper in the pattern store… So you will be the face of a BurdaStyle.com sloper. Read more for contest details. We know this community has immense talent, and we are excited to see all the entires for you to vote on. The winners will also get their choice of any BurdaStyle Kit!
Above is just a selection of our past Member Model Challenge Winners!
The Holidays mean parties, celebrations, and get togethers… And we all want to look our best, and as a "sewer" we are often asked if we made what we are wearing! So if you are sewing yourself a new holiday dress whether it be for a holiday party or even New Year's Eve, why not develop it from one of our slopers and upload it to BurdaStyle.com to share with our community. Our dress slopers are meant to be altered in style and be made your own, what ever you may choose to create. So get creative… Add style lines, yokes, sleeves (you can use sleeve patterns from other BurdaStyle patterns you already have!)
Contest Outlines
- This contest is open to ALL our members!
- Member will sew the dress in their choice of fabric with at least 1 design change to the sloper.
- Member will photograph the dress project and upload to our projects page with Member Model Holiday Dress Challenge somewhere in the title and linking to the dress sloper pattern they used (either the Shift Dress Sloper or the Fitted Dress Sloper)
- ALL the submissions will be gathered together and voted on by YOU to determine the winners.
In order to be considered for the contest you will need to upload your project by Friday January 1st 11:59 PM EST. On Monday January 4th the BurdaStyle.com team will put together all projects and they will be up for YOU to vote on for EACH sloper. Voting will close Thursday January 7th at 11:59 PM EST and the winners will be announced Friday January 8th and their dress photography will be uploaded to the sloper's pattern store page and they will receive their choice of BurdaStyle Kit!
Happy Sewing!
Good luck, and start your sewing machines…