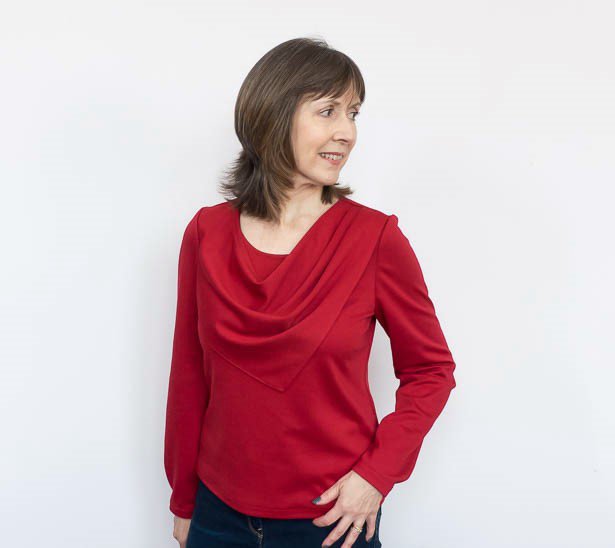 ShareThis
Hello! It's Diane of of Dream Cut sew again and this week I'm excited to show you my finished blouse from the October magazine. I mentioned in my previous post how I really needed a few more tops in my wardrobe and I'm so glad I chose this pattern because it's turned out to be a super, easy to wear make.

I took a chance by choosing a slightly heavier weight fabric than the pattern instructions suggested, but it's made me realize just how versatile this top can be (it pays to experiment sometimes eh?). This is a light to medium weight Ponte knit, but I think as long as the fabric you choose drapes pretty well for the cow,l then you're good to go. Imagine it in a silky satin for a cute date night top though. Or how about cosy, soft brushed cotton plaid and jeans for a casual look? …My mind's racing with ideas!.



Talking of the cowl feature though…I'm so pleased to say that it stays put beautifully with no fussing or tugging and re-adjusting.



I'm really looking forward to styling this top in other ways too and I especially want to try it with my tartan skirt and knee-high boots.



Thanks for reading!
Diane xx