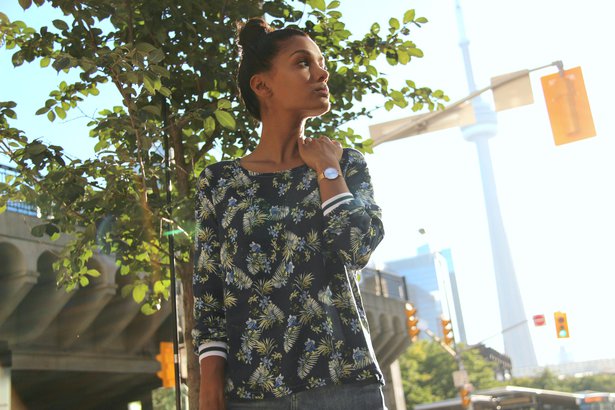 ShareThis
Hi Everyone! It's me, Sharadha, again! I'm so excited to share with you how my ribbed cuff shirt from the September issue turned out.
This past summer has been really busy with lots of sewing, so I was feeling like I wanted a bit of a breather from the machine. But we all know how sewing can take over the mind … I just can't stop myself from imaging all the things I can make! So, to satisfy my creativity without exhausting myself, I opted to try out #102. And I'm happy I did because it really is the perfect pattern if you're looking for something chic and trendy, but simple and easy make.
Talk about having your cake and eating it, too!



As I mentioned in my Mash Up, I opted to go with a rayon fabric instead of lace and jersey, as the pattern recommended.
Since the ribbing is the highlight of this garment, I made sure to find one that matched my material's colour scheme. So when I say this blouse was quick to put together, I really mean it: It took me longer to find the perfect ribbing than it did to sew the whole thing up!



I really can't say enough good things about this pattern – it's simple, looks great and is very versatile. Seriously, I've worn it to a film premiere at the Toronto International Film Festival, to work and out for sushi…all within two weeks, which tells me that I may need to make another version soon!


Click here to see more pics on the projects page!
Xo!
Sharadha