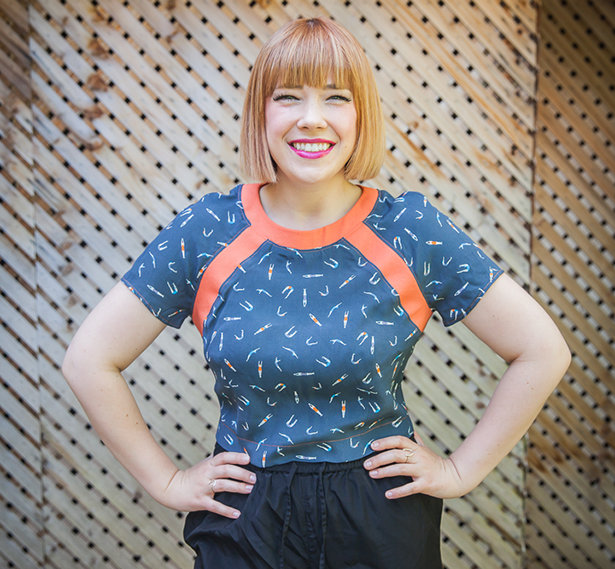 ShareThis
I'm excited to debut my newly finished top project using our Cropped Tee pattern from the 07/2017 issue. Read on to see more images…

Love how the added orange panels turned out! See how I drafted them here



I also can't get enough of this retro diver printed crepe I used for the body of my top. Here is a close up of the back zipper that separates at the bottom so it is very easy to get in and out of. Great for putting on after you have done your hair and make up.



The copped hemline of this top really makes it versatile for me since I have been wearing a lot of high waisted bottoms lately. It also fit great around the bust and waist area since it was a petite sized pattern, and that is just what I need. I sewed this top in a size 20.



View of the back, I do like how the pattern indicates to tie a little tie/tassel to the zipper which I really want to do, just need to find a piece of leather string or something.



Want to make one for yourself? Click on the images below to see part 1 and 2 of the making of my swim tee. Download the pattern here!



All in all I think this was another successful Mash Up, and I can't wait to see what August brings. Just a head's up though, you won't see another Mash Up post until mid August since I'm going away on a much needed vacation!
In the meantime if you want to make your own variation of this top, make sure to post it to our projects page and link to the pattern so I can see.


Happy Sewing!
Meg