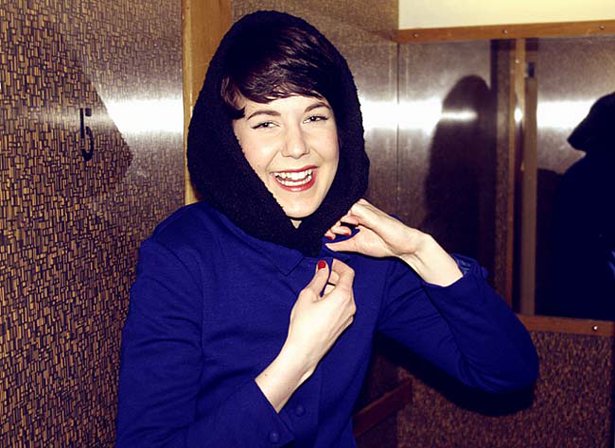 ShareThis
We love it when our members are recognized for their amazing talents, especially when it's something huge like Project Runway! Mari Koppanen (aka: maryy) has been with BurdaStyle since almost the very beginning and it's been so fun and rewarding to watch her sewing progress over the years. Mari is currently participating in the latest season of Project Runway in Finland and we caught up with her to see how she started, what it's like being on the show and what the future holds for this talented creator.
Hi Mari! Just to give everyone a bit of background info, tell us how old you are and where you're from.
-I'm 20 years old and from Finland, living in a city called Tampere.
When did you start sewing and how were you introduced?
-I started sewing pretty young, I was maybe 8-10 years old. My mother has always been a craftsperson and she has taught me and my sisters to sew and knit.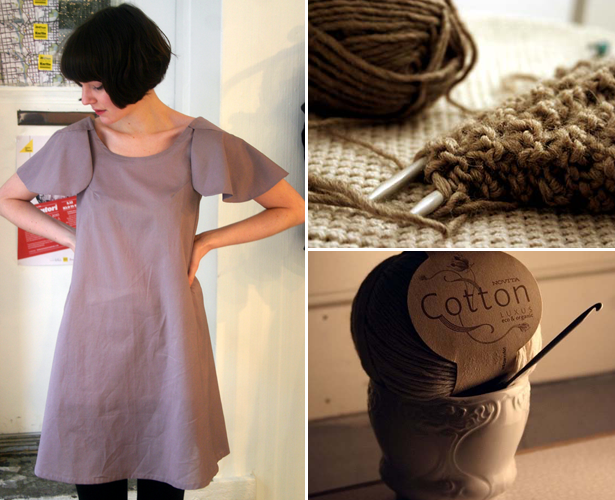 What inspired you to start sewing?
-I was really interested in Barbies as a young girl and wanted to make clothes for them by myself. They might not have been as fancy as the ones at the local supermarket but at least I had made them myself and I was really proud of them.
What was the first thing you made?
-Some garment for a Barbie. First clothing that I made for myself was a tricot evening gown.
How did BurdaStyle help you with your sewing endeavors?
-BurdaStyle is very inspirational place and I could spend hours browsing through others' projects. It's also great way to get feedback of your work. I've been almost 4 years on Burdastyle now and I think I've developed a lot as a seamstress.
Tell us about the Maryy dress. You designed it, right?
-Actually the Maryy dress was first made by me and then BurdaStyle community voted to turn it into a pattern, so Burdastyle made one.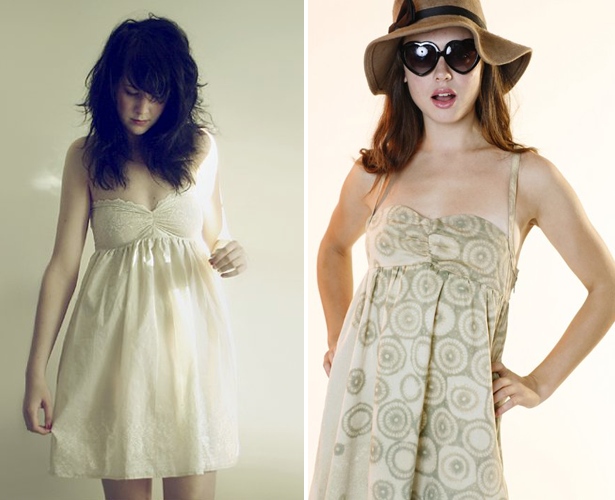 Mari's original "Hot Hot HEAT" dress, the BurdaStyle Maryy dress based on her design.
You also worked on a project for the BurdaStyle book. Tell us about your experience creating a garment for the book.
-Though it was summer and +30'C in Finland then and I was sewing a winter coat, it was really great experience. I was very pleased to work with the BurdaStyle team and happy how the coat eventually turned out.
Now for the big news, you're on the latest season of Project Runway in Finland! How did you hear about the opportunity and what inspired you to apply?
- I watched the first season of Finnish Project Runway and decided apply now for the second season. I'm a very curious person and looking for new experiences all the time. I wanted to challenge myself and see what I can create under very exceptional circumstances and great pressure.
What was the application process like? Did you have to submit a video, sketches, finished pieces?
-I sent my portfolio and application first and then was asked to come to Helsinki for a casting. I was interviewed and got to show some clothes I had designed and made.
How did you hear you made it on the show? What was your reaction?
-I was at work when I got the call and heard that I had made it. It was really exciting but I had to stay cool and hide my reaction because there were some customers in the shop. But of course I was silently cheering inside my head!
Tell us about your experience on the show. Has your life changed since being on television?
-Project Runway has been really great experience. I decided to stay open-minded and not to stress too much so I lived one day and task at a time. I don't find myself as a reality tv-person – I don't even watch TV – so of course some suspicions came to my mind: is this something I really want to do? But when all the hassle started I left those thoughts behind and started focusing on the competition. I think there are many amazing persons in PR and I've made some really good friends. The atmosphere between the competitors has stayed positive and supportive – not much conflicts appeared.
People don't recognize me significantly, sometimes in a bus or at work I may notice that someone's watching me but nothing more than that.
What have you learned by being on the show? Any wisdom to share?
-I've learned lots of things during the show. First; it is possible to make an elegant evening gown in eight hours. I noticed that I'm much better in designing clothes on a body than playing with the patterns. I've learned a lot of things about myself, too. I am the youngest competitor so I had little pressure on my shoulders. However, after the beginning dread I decided that I'm going to show the others that, despite my age, I'm as considerable a competitor as they are.
What's the creative climate like in Finland? Do you plan on staying or would you like to move to another city?
-I think Finland encourages young designers and the climate is very supportive. There are many education options and schools to choose from. I'm personally very pleased with the high quality teaching.
What is fashion like in Finland? Do you see Finland as a good place for fashion and/or design?
-Finns are pretty conventional (it's the climate that causes some limits) but I think that people here are ready to invest in quality and clothes that are hand-made in their country. Finland is also pretty small country so it's easier to get your work known here.
What designers do you look up to? Any who've inspired you to pursue a career or inspire you aesthetic?
-I'm too lazy to follow fashion and actually I'm not even that interested in it. I'm a more down to earth person and I want to make clothes for ordinary people. I don't follow big designers work nor read Vogue. I get inspiration from old movies, clothes and furniture, shapes and people around me.
Since your're inspired by old movies, what are a few of your favorites?
The Umbrellas of Cherbourg, Rosemary's Baby and Breakfast at Tiffany's are some examples of the movies that have inspired me.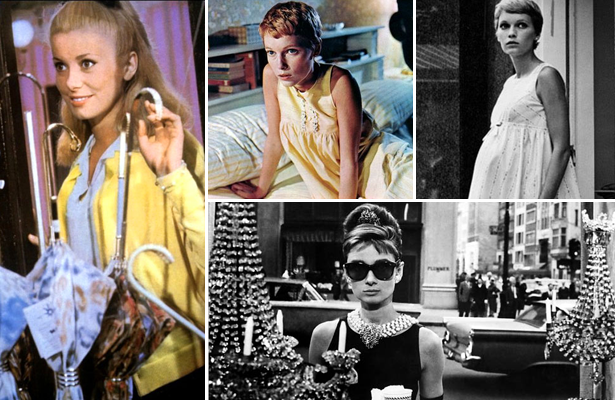 Catherine Deneuve in The Umbrellas of Cherbourg, Mia Farrow in Rosemary's Baby and Audrey Hepburn in Breakfast at Tiffany's
Did you always know you wanted to design? How did you know this was the path you wanted to pursue?
-It wasn't until upper secondary school that I started thinking that maybe I should start taking sewing a bit more serious. I wasn't interested in any other kind of profession so I decided to reach for my passion.
Where do you see yourself in the future – after the show? Would you like to start your own label? Work for a designer?
-I'm dreaming of my own label and I hope that someday I could design clothes for a living. First I'm going to finish my studies (I attend Pirkanmaan ammattiopisto and will finish my seamstress/artesan studies in spring 2012) and then start to pursue my dream.
We wish Mari the best of luck with Project Runway and can't wait to see what great projects she comes up with next!