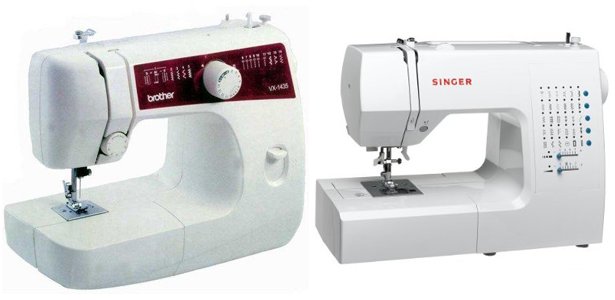 ShareThis
I recently had a friend decide that she'd like to take up sewing. The first question she had for me is, "What machine should I buy?" While I think that's a difficult question to answer (I equate buying a sewing machine to buying a car – while I may like one particular model, it may not work for you), we were able to 'narrow down the field' a bit by determining what she might like to do with her sewing machine and how much she might want to spend.
There are 3 styles of machines: mechanical, computerized and electronic.
The best way to describe mechanical sewing machines is to say they have 'all the basics'. Knobs and dials are used to change the settings on the machine which make for a bit less precise stitch than it's electronic and computerized counterparts. 'Higher end' mechanical machine may have several decorative or utility stitches. Mechanical sewing machines will be the most affordable.
Computerized machines will be the most expensive style. These machines not only do a variety of utility and decorative stitches, but have the capability of creating embroidery designs. Some machines will only accept cards with designs loaded on them, while others can be linked directly to your computer.
Electronic sewing machines are a 'hybrid' between mechanical and computerized other styles. These machines offer a larger variety of utility and decorative stitches, several styles of buttonholes, and very possibly an alphabet, but will not allow you to do embroidery. Electronic machines will typically have an LCD screen that allows you to make adjustment to your stitches – giving more precision in your sewing.
Which type of sewing machine do you use?