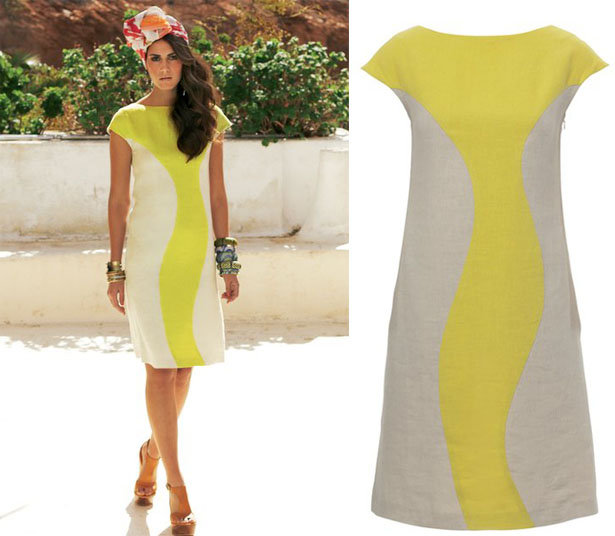 ShareThis
What happens when you take on a self-imposed monthly couture challenge? I completed the April project and here I was, restless, waiting for the next issue to arrive so I could choose a sewing pattern for the May project. Remember what this was all about? Here's a refresher:
The challenge: Choose a garment from the current issue of burda style magazine, and make a couture version of it.

The couture mentor: Susan Khalje, founder of the Couture Sewing School, author of Bridal Couture, and contributing editor to Threads magazine.




Armed with Susan's tips, I can tackle anything, right? The sky's the limit! So, what sewing pattern would it be for May? This month, I found, again, several styles that would be perfect for couture construction. (I will talk about these in a separate post.) One essential (me-made) rule of this challenge is to choose a garment that requires couture construction that is different from what I have done so far. (Can you also imagine the challenges in the months to come?) Well, that pretty much narrowed down my choice to the panel dress (#107C), a beautiful white linen dress with a yellow curvy stripe running through the center front from the May 2012 issue.

First of all, the dress is spectacular! White panels take "optical" inches off the hips and broadens the shoulders before drawing the eyes to the waist. Taking a cue from Stella McCartney's optical illusion dress, as worn by Kate Moss and other celebrities, this seems like a very flattering trend to go for. One big advantage of the burda style magazine version is that you can actually wear it (during the day).

But what is more exciting about this dress is the technical side – curved seams are among the more interesting couture techniques to try. And how often do you get seams that are so curvy! If you are a sewing nerd, this is your dream come true! Now, on to planning, readers!




Finding linen in the color combination was not easy, but I was lucky to score these two cuts of Irish linen at B&J Fabrics in New York.

Fabric choices
The dress as featured in burda style magazine is made in linen. Initially, I was considering a lightweight wool appropriate for summer, but what sealed the deal for me with linen is the availability of colors – it was much easier to source this neon yellow in linen than wool!

With linen as my shell fabric, I had to find a solution for wrinkling – the biggest turnoff for anyone who knows the fabric. Those who work with underlining will know that this would be an answer to the problem – and it ought to be silk organza – the best choice if you want to reduce (!) wrinkling on the garment.

To line or not to line?
You won't believe how much time I spent researching lining in couture dresses. Why? The dress I chose is unlined, and apparently, there are a lot of couture dresses that are unlined, too. But I was just not comfortable with this as-is. I am always struggling with the "why" part of anything. So I researched, and what I found is that there are no rules for lining (as with anything else in couture). I looked at museum collections and case studies by couture experts, and it seems that lining was always used when it was not constricting the movement and the drape of the shell fabric.

It was clear for me that I wanted lining – it just feels more comfortable. I was relieved when Susan agreed: "Certainly, one sees couture garments that are unlined, but think of the advantages of the lining: [it] absorbs perspiration, cuts down on wrinkling, covers up all that's going on inside, makes the dress easy to slip off and on, reduces wear and tear on the inside of the garment. I'd certainly use one…. And there is no need to do the curved seams in the lining of course."

Now, it was important to find the perfect weight to suit the hot and humid New York summer, and silk crepe-de-chine was the answer. "I think that's a perfect combination," Susan said. "If you want something really, really lightweight, you could use a lighter lining. Though crepe-de-chine is pretty light, sometimes you can find nice and light silks (broadcloth, for one) that make lovely linings. Better quality than China silk or habutai, and quite lovely on lightweight summer dresses."



Panel dress (#107C burda style magazine 05/2012)


Concave or convex?
I've always had a hard time remembering the difference between convex and concave curves! I guess this dress will drill this one into my head. burda style magazine had just two short sentences on how to sew curved seams. Unless you know what you are doing, you will end up with a mess. So, I asked Susan to explain in more detail. "A little prep makes it easy," she said. Her tips as bulleted out below to make it easier to follow.
• I recommend staystitching both sides of the curved seams, and then clipping any U-shaped (concave) curves, to allow you to fan them out and shape them to the corresponding seamline (the convex curves). The staystitching will help keep the seamlines from getting out of shape. Handle them carefully – with all of those curves and varying degrees of off-grain seamlines, you don't want any distortion!

• Give yourself lots of matchpoints, every inch or two, just to make sure everything lines up as it should.

• Baste the curved seams, of course – basting will hold them better than any amount of pins, plus you'll be able to use both hands to control the fabric as you stitch, without having to constantly stop to take out pins as you go along.

• Once you're happy with stitching and take out the basting, then you can press the seams carefully and catch stitch the seam allowances to the underlining.

That was all, dear readers! Two weeks to make the fabulous summer dress and master another couture technique with fun colors to work with. Stay tuned for my couture debriefing with the finished garment!

Marina von Koenig shares her couture learning experience on her blog Frabjous Couture (also available in German).