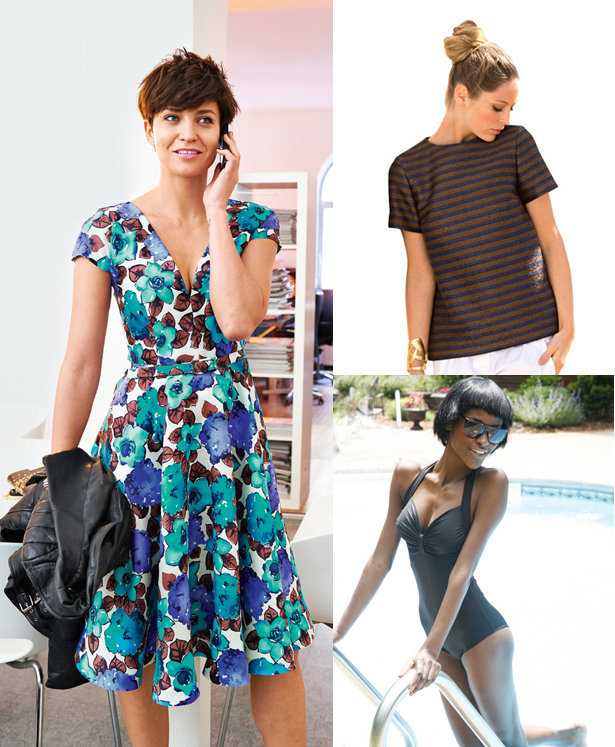 ShareThis
We're counting down the top ten best selling patterns for the month of May.
Another month has flown by, and summer is officially here! We're rolling out collections of shorts, sundresses, and laid back tanks for your summer vacation. Check out last month's top sellers, including dresses for work or date night and design fundamentals.
10. Retro Top
A staple every summer with cap sleeves, darts, and a boxy silhouette.
9. Alison Swimsuit
Flatter your figure with this retro bombshell style suit. Get the Alison Swimsuit Web Seminar for help sewing!
The perfect outfit for a dreamy day at the beach or casual date.
7. X Wrap Dress
A sculptural dress for the office that's so fun to sew.
Classically feminine with cap sleeves and a twirling skirt.
4. Basic Bodice and Sleeve Sloper
Our collection of pattern slopers rounds out the top 5. Design possibilities are endless with these building blocks!
This cool make shows off your shoulders. You can also layer it over a tee like member krdavik.
1. Wrap Blouse
The best selling Burda pattern for three months running! Have you made this elegant top yet?
From tops to dresses, these are what Burda members are making. Which of these will you sew up next?
Happy sewing!