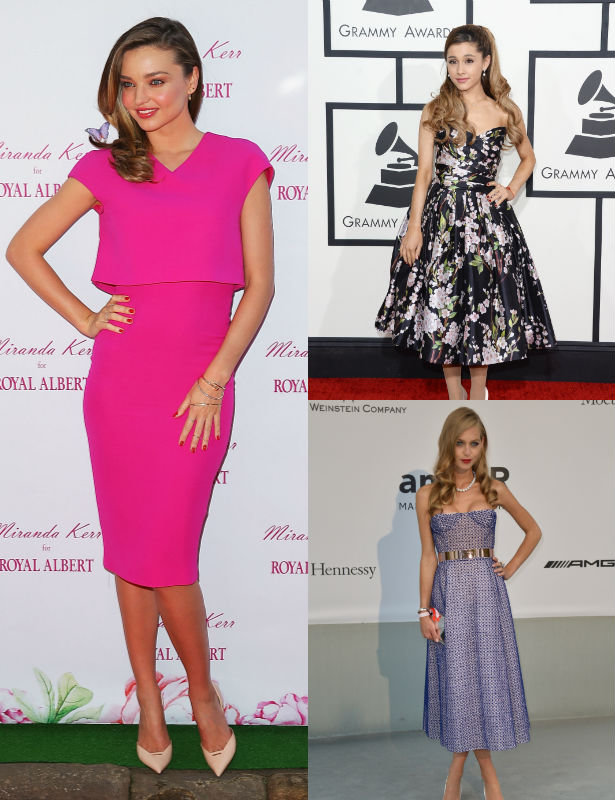 ShareThis
There's something wonderfully feminine and graceful about a midi length skirt. Finding the perfect midi can be a little tricky, causing many would-be wearers to stay away in fear of looking short or disproportioned. Luckily, we sewers can customize our very own midi-masterpiece!
The secret to a flattering midi lies in the length. Traditionally, the hem of the midi skirt would rest at mid-calf level. Lucky for us, today's hem can fall anywhere from just below the knees to just above the ankle while still staying on-trend.
If you're petite, select a hem length that falls just below the knee to avoid overwhelming a small frame. Heels or nude flats can help elongate the legs and make you appear taller. Naturally tall ladies should opt for a longer hem that falls between mid-calf and ankle level. At any height, try to avoid a length that hits directly at the widest part of your calf.
You can easily lengthen a knee-length skirt or shorten a maxi to widen the variety of styles to choose from. You can even mix and match different dress patterns if you're feeling creative! Be sure to try on your skirt and make any adjustments before finishing the hem.
Gathered or pleated skirts with a little volume have a gorgeous, vintage appeal. Balance is key when it comes to styling a figure-flattering outfit. Pair a full skirt with a fitted crop top or tucked-in tank. A cropped jacket will add a fashionable finish to the look on a cool day.


*Click on the garments shown to be taken to their pattern.
A sleek, streamlined midi is a great piece to wear at the office for a look that's both professional and trendy. You can balance out a narrow skirt with a loose, breezy blouse, or turn heads in a tight-fitting top.
While a midi length skirt is perfect for casual wear, with the right fabrics and accessories it can double as a sultry statement-piece for a night out. If an ultra-feminine feel isn't for you, give your midi an edgier look with bright colors and bold prints.
There are so many ways to wear this awesome skirt! Take a look through your own pattern collection and see what you can create by combining different styles.
Happy Sewing!