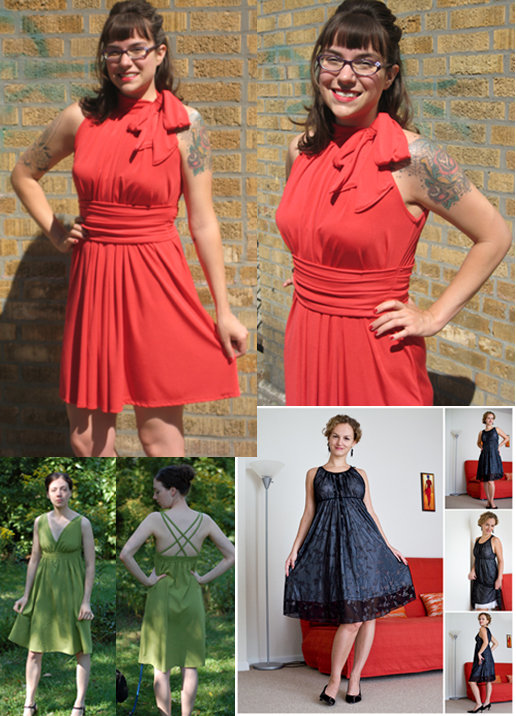 ShareThis
Congratulations to Gertie!


She received the most votes in the Malissa Cocktail Dress Variation Contest! Not bad for a first time upload! Her red silk jersey variation received 304 votes, in second place Mirela's great variation (bottom right) with 253 votes and with third place Prudencerabbit's great green dress (bottom left) with 114 votes. Thank you to everyone who voted and submitted their work, this has been our most successful contest yet!


Gertie will have her dress photographed in our photoshoot, receive a look book, get cards or the dress and receive all the high res pictures from the shoot.
Congrats again Gertie!