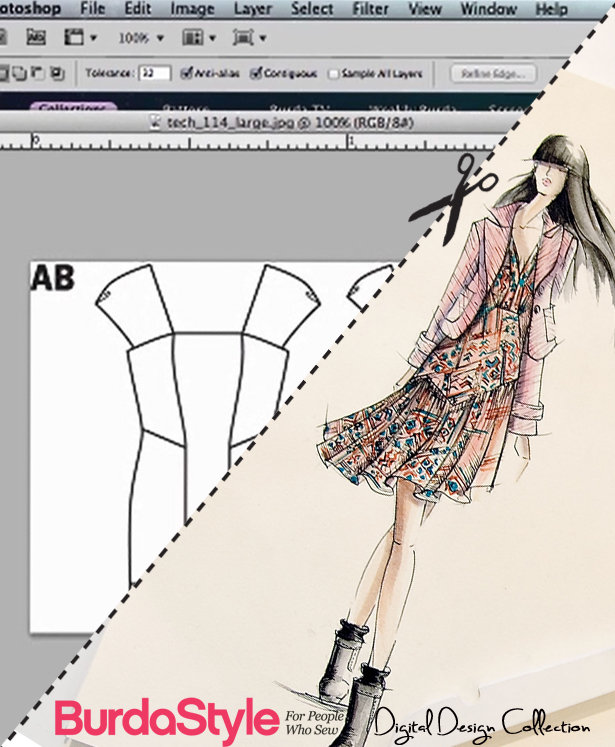 ShareThis
The new Digital Design Collection has videos and web seminars to turn your sewing room into a design studio. Learn Photoshop and more!
The BurdaStyle community thrives on creativity. We love seeing tops refashioned as dresses, dresses as vintage costumes, and exposed zips or leather panels spicing up an outfit. If you want to start playing with design and refashions, this month's collection is for you!
The Digital Design Collection features three web seminars and one technique video geared toward digital design and fashion remakes. Learn to use Photoshop to insert fabric swatches digitally into a sketch, transform sketches into a paper pattern, and draw fashion designs in Adobe Illustrator. You'll also get inspiration for upcycling garments you already own.
Here's a detailed look at everything inside…
You'll also get all three of our best selling slopers, PLUS a summery dress pattern with plenty of style lines to move around and practice with! The options are simply endless.
The Digital Design Collection has the tools you need to turn your sewing room into a studio. Illustrate, design, refashion, and bring your designs to life, all with one kit!
Want a deeper dive into Photoshop? Check out this interactive course.
Happy designing!