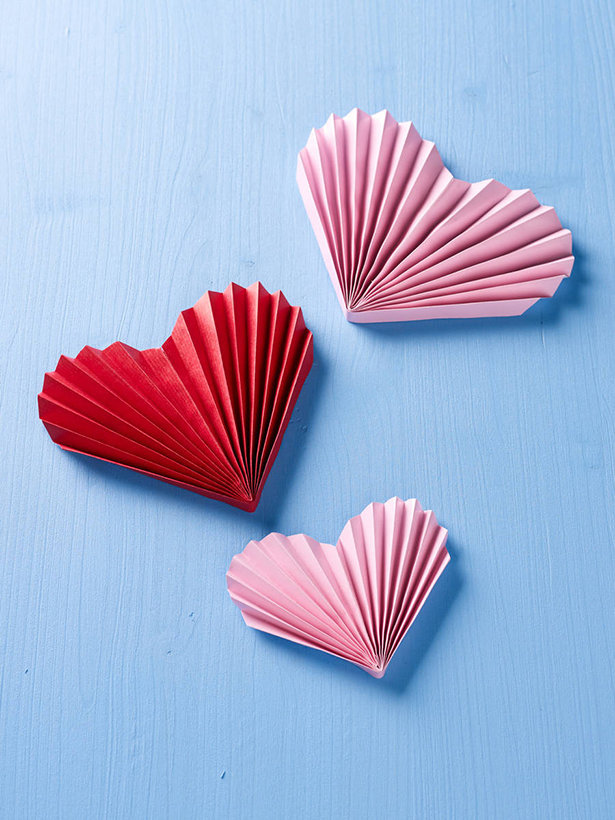 ShareThis
Sweet decoration idea for a romantic Valentine's Day. Transform paper or fabric into these little hearts that you can spread around a decorated table, stick to the wall, or even make out of editable paper to eat! Read on to see how to make…

+ Paper in pink and / or red
+ Ruler
+ Pencil
+ Scissors
+ Double-sided adhesive tape
+ Plate



Step 1: Place the plate upside down on the paper and transfer the outline in pencil.
Step 2: Draw a line at the top and bottom at about 3 cm to flatten the circle and then cut it out.



Step 3: Fold evenly from the top and bottom to the middle.
Step 4: Completely evenly at a distance of about 1 cm fold.



Step 5: Now fold in the middle of the heart.
Step 6: Attach double-sided tape to the "seam", gently press the edges together and straighten the heart.



Finished! To compliment these little paper hearts, why not hand sew a heart card to show more of your crafty side. See how to make them here.