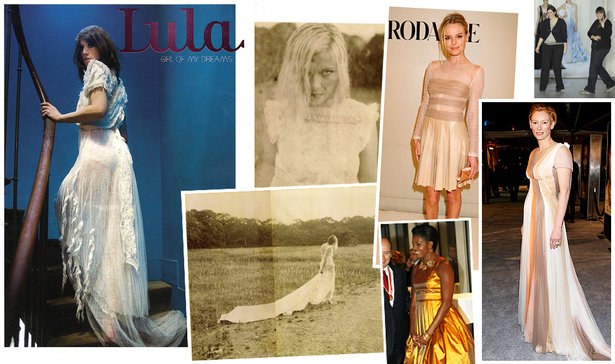 ShareThis
Does anyone out there love Lula magazine and Rodarte as much as I do? Lula Issue 11, guest edited by the sisters of Rodarte, features Charlotte Gainsbourg and Kirsten Dunst wrapped in their ethereal, gauzy gowns.
I have had my eye on the Mulleavy sisters since the line's inception in 2005— it all began on Feb 3rd, 2005, when their work was featured on the cover of WWD. Their very first collection for Spring/Summer 2006 was made up of 10 pieces; 7 dresses, and 3 coats. The two have little straightforward fashion training. Both graduated from the University of California at Berkeley: Kate, with a degree in art history, and Laura, 24, with a degree in English literature. "But we always knew we wanted to do fashion," Kate says. "When I was five, I would draw dress after dress…."
Needless to say, the sisters have gone on to have an incredibly successful career. They've created collections for both the GAP and Target, were winners of the 2009 CFDA Womenswear Designer of the Year award, the 2008 CFDA Swarovski Award for Womenswear, 2008 Stella Swiss Textiles Award and also won the Ecco Domani Fashion Foundation award in 2006. All that in only 5 years!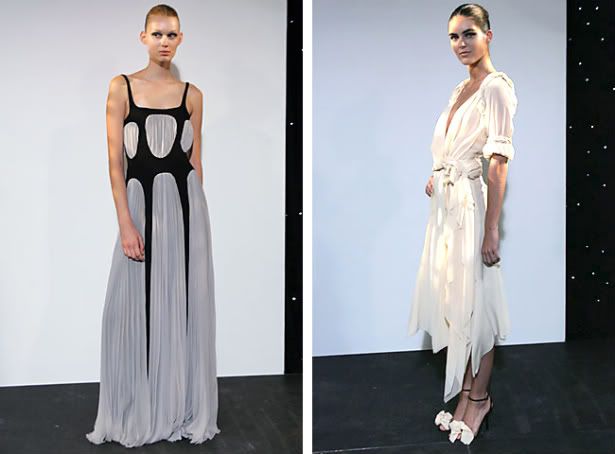 Spring 2006: "The sophomore collection of Pasadena, California-based sisters Kate and Laura Mulleavy belied not only their ages, 26 and 24, but also their lack of professional design training." Style.com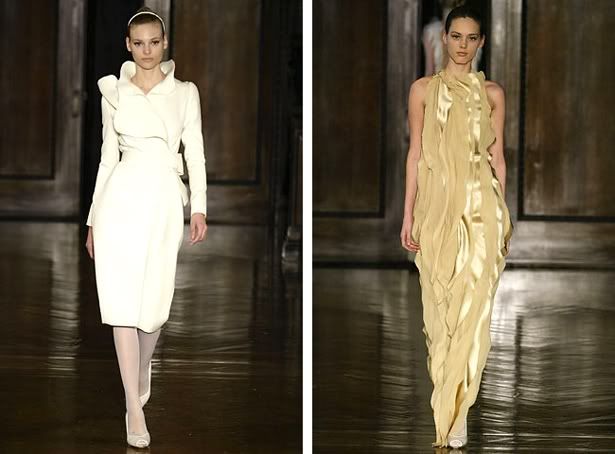 Fall 2006: "Kate and Laura Mulleavy showed a 21-piece collection today that was exceptional in its sophistication." Style.com




Spring 2007: This is one of my favorite Rodarte moments. The pieces are becoming more sculptural, refined and luxurious.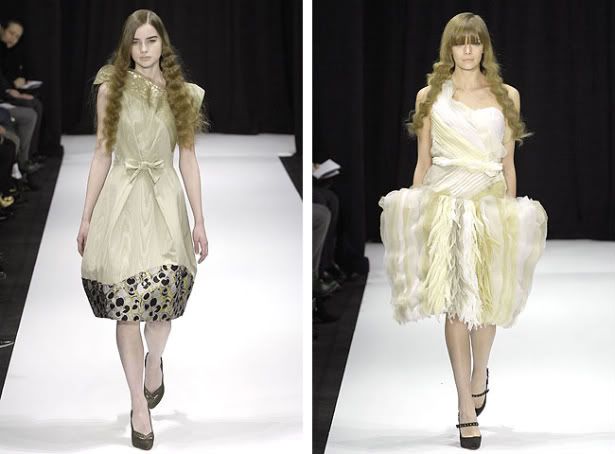 Fall 2007: The sisters collaborated with Swarovski, resulting in twinkling embroideries on Bianchini brocades from the 1920s and on some unusual laminated fabrics. Style.com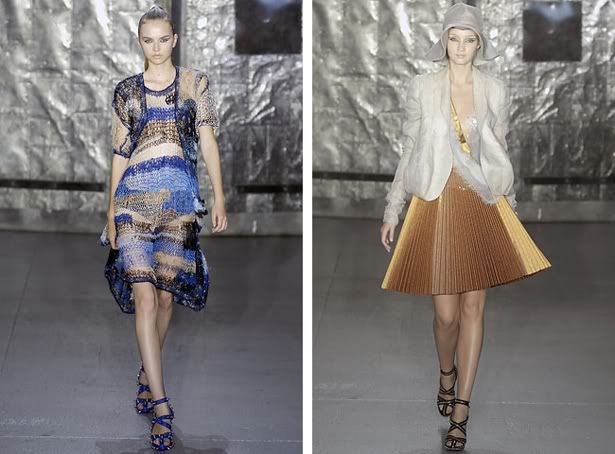 Spring 2008: I was able to attend this show and it was the most intense runway show I've ever experienced (the models were so tall, balancing on 6" spikes and they seemed dangerously thin). A recent collaboration with the GAP and a trip to Japan sparked the sisters' creativity for this collection.




Fall 2008: The Mulleavys turned their imaginations loose on "the connection between the Kabuki tradition and that of modern Japanese horror films."




Spring 2009: The gorgeous dyed Grecian gowns of Fall returned for Spring, embellished with crystals and in an Olafur Eliasson-inspired palette of violet, orange, white, and blue. Style.com




Fall 2009: "They are unique," said Kirsten Dunst of Kate and Laura Mulleavy, front-row at their show today. "They didn't just study fashion. You can see that. It's very emotional clothing."




Spring 2010: "It's like they're on psychedelics, the way they describe things." That was Sonic Youth frontwoman and Rodarte fan Kim Gordon speaking about Kate and Laura Mulleavy before their show today.




Fall 2010: …a long drive from El Paso to Marfa, Texas, got them thinking they might like to explore their Mexican roots.




Spring/Summer 2011: The Mulleavys have moved on from the artful dishevelment and studied quirkiness of their last few seasons to embrace a seductive new precision.

More Rodarte-related posts:
$500 Knitted Socks
Fringe Benefits
Full Frontal Fashion
Rodarte for Target

Photos from Style.com