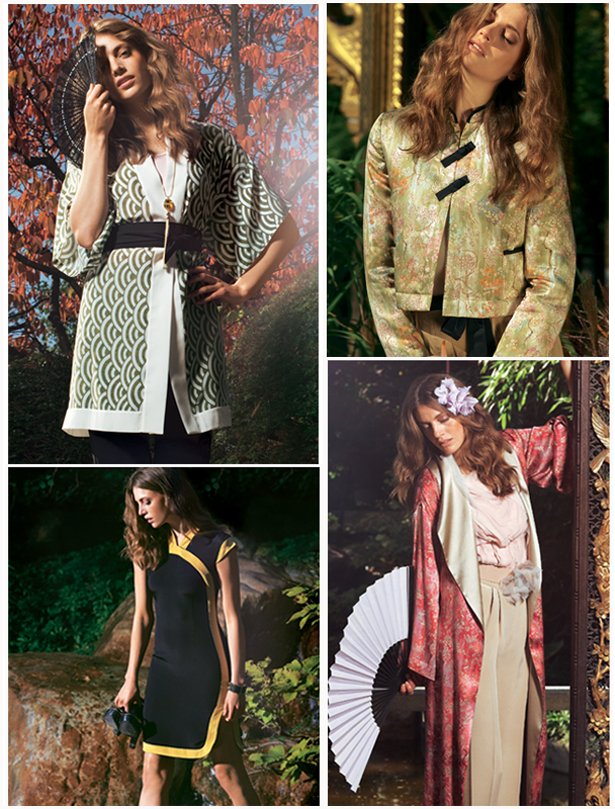 ShareThis
Check out these 4 new beautiful sewing patterns with influences from the far east.
Clockwise from the left: Kimono, Mandarin Collar Jacket, Silk Robe and Cheongsam Dress.

Check out our gorgeous Silk Robe made in a luxurous feeling printed silk satin. We love this classic look, not only for wearing around the house! If you want a bit of a sewing challenge, try your hand at some more detailed sewing with the Mandarin Collar Jacket, backed with batting for the right look and details with Petersham ribbon. If you're more of a novice at sewing, the Kimono is more for you. It is very easy to sew and on top of that, Burda Style Magazine has given us easy to follow step by step illustrated instructions!
Left: Kimono Right: Mandarin Collar Jacket
Left: Cheongsam Dress Right: Silk Robe
These silk pants with front crease are based on the Wide Legged Pants. Perfect for looking stylish and elegant this spring.
Happy sewing!
-Jamie & Emmy