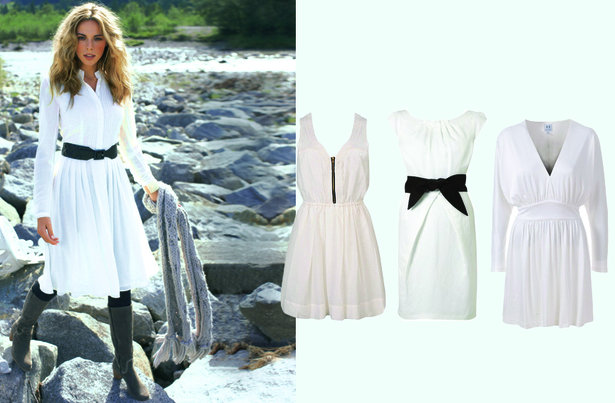 ShareThis
Strut into summer in your own little white dress!
Forget your little black dress, I think this Spring/Summer I'll don some lighters wears. I normally live in black, with a splash of color, but I am recently obsessed with white, flowing, peasant dresses. Maybe it's all of the modern literature I've been reading, or the period films I've been watching, like Bright Star, there's just something so romantic and free-spirited about a beautiful white day dress.

Want the pattern for the dress pictured on the model above? Get it here!

Check out this lovely white dress I created for a friend of mine to wear to the Sex and the City 2 movie premiere using the Jenny dress pattern.