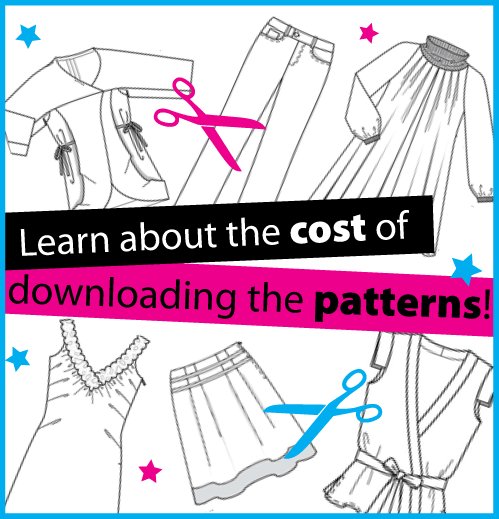 ShareThis
Hey there everyone!
Today we just wanted to preempt some questions that might be coming up. We wanted to explain why some patterns cost money and why some are free of charge. Though we would love to give every single pattern away for free, there are some costs that a website must cover in order to stay in business. The majority of our patterns (both Basic and User Designed) are completely free but about once a month a trend piece will be offered at a low cost.
One of the costs we endure is the creation of the Burda patterns. In order to get that Burda fit that we have all come to love and rely on, the patterns must travel around the world! We create the pattern designs here then they are sent to Offenburg, Germany, the home of Burda! From there the patterns are created and put into a format which make them easy to print. The patterns then come back to us, and we put them on the site for you! So as you can see it's a whirlwind tour that ends at your printer! I don't know about you guys, but that is defiantly more than I have traveled in the last year! As I said the majority of patterns will still be free, as will the how to's and the sewpedia! As always, we are determined to provide the best possible website at the lowest possible cost to all you members! We just wanted to keep you in the loop, especially since two patterns for cost have fallen right one after another!
Happy Sewing! And Happy Birthday Hikaru!
The BurdaStyle Team!