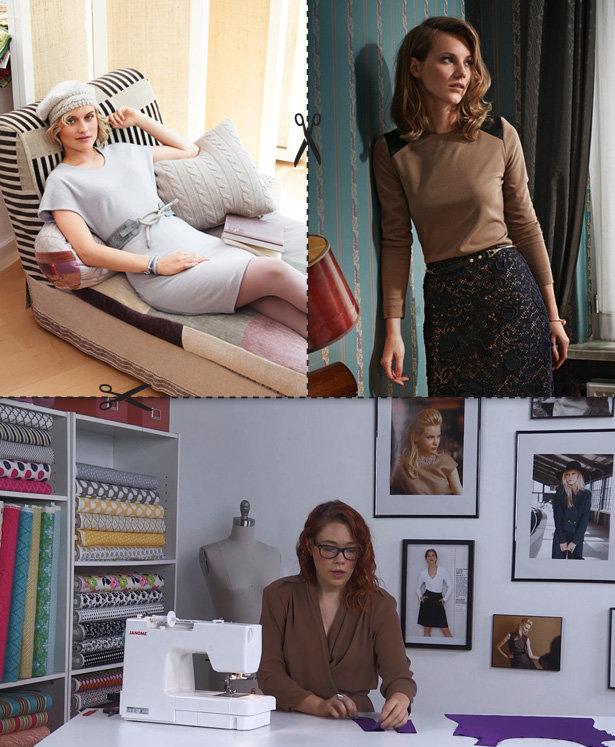 ShareThis
Don't miss the latest limited edition kit, Stretch Fabric Basics. For March, we're all about jersey, spandex, and other stretch fabrics.
The new Stretch Basics Kit covers everything you need to know about sewing with stretch knits. Elastic fabrics like stretch jersey and spandex are perfect for trendy, comfy, form-fitting projects, but they can be tricky to sew.
Master the basics with this kit, starting with two video guides on cutting and sewing stretch fabrics. You'll learn how to find the direction of greatest stretch, lay out a pattern correctly on spandex, what needles and settings to use with your stretch fabric, what stitches to use, and how to remove serged seams from stretch fabric.
When you're ready to tackle a project, let Meg Healy show you How to Make a Pair of Leggings. This video covers the process from start to finish, and the pattern is included in this kit!
Stretch those skills with a fine jersey skirt and retro swimsuit. This kit features a web seminar on sewing the Alison Swimsuit, with tips for achieving the perfect fit. A retro one piece can flatter so many body types.
Patterns are included for the Carol Leggings, Alison Swimsuit, Neon Skirt, Chill Dress, and Jersey Top.
Looking for more curve-hugging, easy care, stretch fabric goodness? Check out these comfy cute jersey patterns. They're the perfect complement to this kit!
left to right: Grecian Cowl Dress, Floral Jersey Shirt, Starburst Skirt
The BurdaStyle Stretch Basics Kit is available for a limited time only. Get it now for only $34.99!