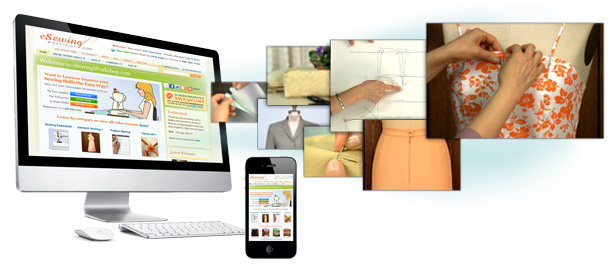 ShareThis
If you're anything like me, you've told yourself week after week, month after month, that you are finally going to get around to signing up for that sewing class. Whether you want to learn the basics, or (again, like me) you need to sharpen up your rusty machine skills but can't seem to find the time, then eSewing Workshop is what you've been looking for.
Want to learn from a professional with over 50 years of sewing experience? Check! Want easy to follow videos with detailed instructions? Check! Want to learn at your own pace, at times that are convenient for you? Double check!
eSewing Workshop's indomitable instructor Nehzat has been sewing for over 50 years and worked in both Rome, Italy and Toronto, Canada creating custom made couture for clients. Nehzat heads up The Sewing Workshop in Toronto and eSewingWorkshop.com is an extension of the school that allows anyone, anywhere in the world, to learn how to sew on their own time.
With a membership you can access their entire video lesson library covering topics from garment sewing to pant alterations, pattern drafting to hand embroidery techniques and so much more! The best part is you can learn all of this from the comfort of your own home. Videos are available online 24/7 on a computer or mobile device (or for purchase on DVD), so if you wake up on Thursday at 2 a.m. and decide you want to learn how to draft a pattern for a pair of pants you can queue up a video and get to work!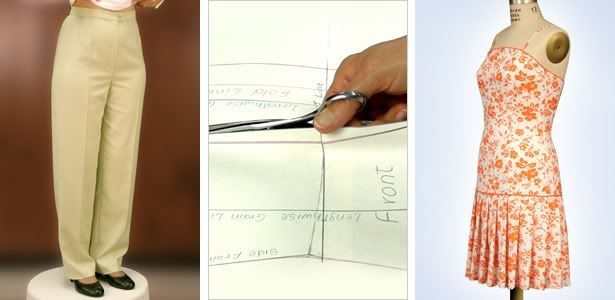 Clear instructions and detailed shots make eSewing Workshop videos easy to follow and if you need extra help you can post a question in their discussion forum where Nehzat helps solve all your sewing conundrums. With new videos added every month, you'll never run out of techniques to learn and tips to try in your own sewing projects and with lessons for beginners to advanced, you'll be well on your way to becoming an expert sewer in no time! And best of all, you'll be learning skills that will help you make projects that look professional and fit like a dream.
Get your hands on all the videos you need to design, draft, create and alter your own looks for you, your friends, family or even clients. Ready to get started? Subscriptions are affordable and they currently have a summer promotion that you can take advantage of; saving you more than 30% off full access memberships. Not in a major metropolitan area? Don't worry! You can sign up for an eSewing Workshop membership from anywhere in the world. So stop putting it off already, check out eSewingWorkshop.com for more details (including loads of free sample videos) and get sewing!